The Microbiome and Gut Health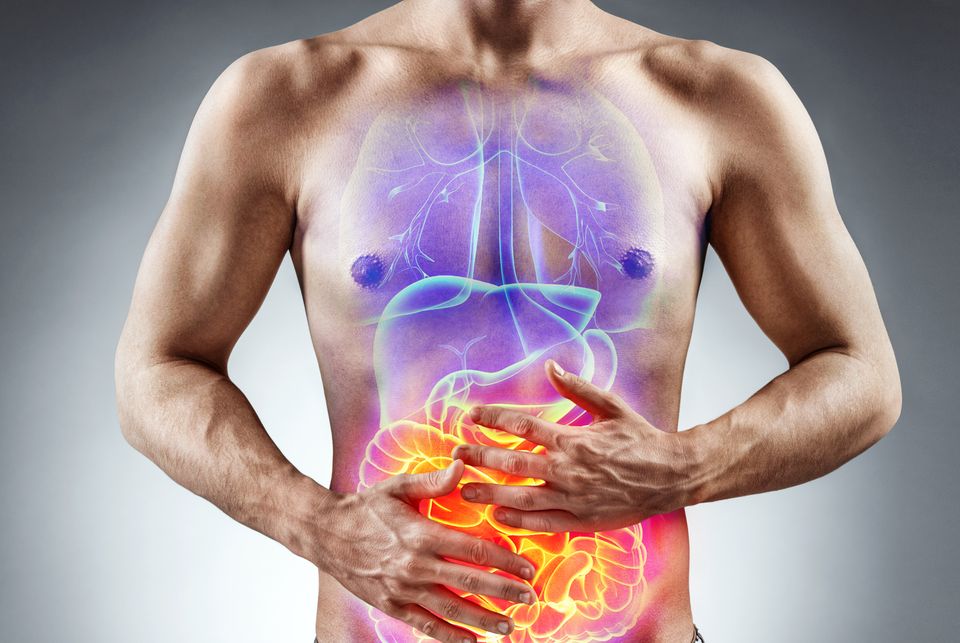 Introduction to microbiome and microbiota
The human body plays host to trillions of microorganisms including bacteria, fungi, viruses, archaea and yeasts. The true extent of this has become more apparent over the past decade with technological advances including high-throughput sequencing highlighting the vast range and complexity of these communities or "microbiota". Together with their genetic material these microorganisms are termed the "microbiome" and are thought to exert a profound influence on human health.
This is perhaps not a surprise, with the microbiological aetiology of communicable disease first established by Koch and Pasteur in the 1880s. It is only more recently however, that the role of the microbiota, particularly the gut microbiota, has been investigated in non-communicable disease. Here, the focus has been upon commensal microbes and their role as a structural barrier, in metabolism, immune development and response.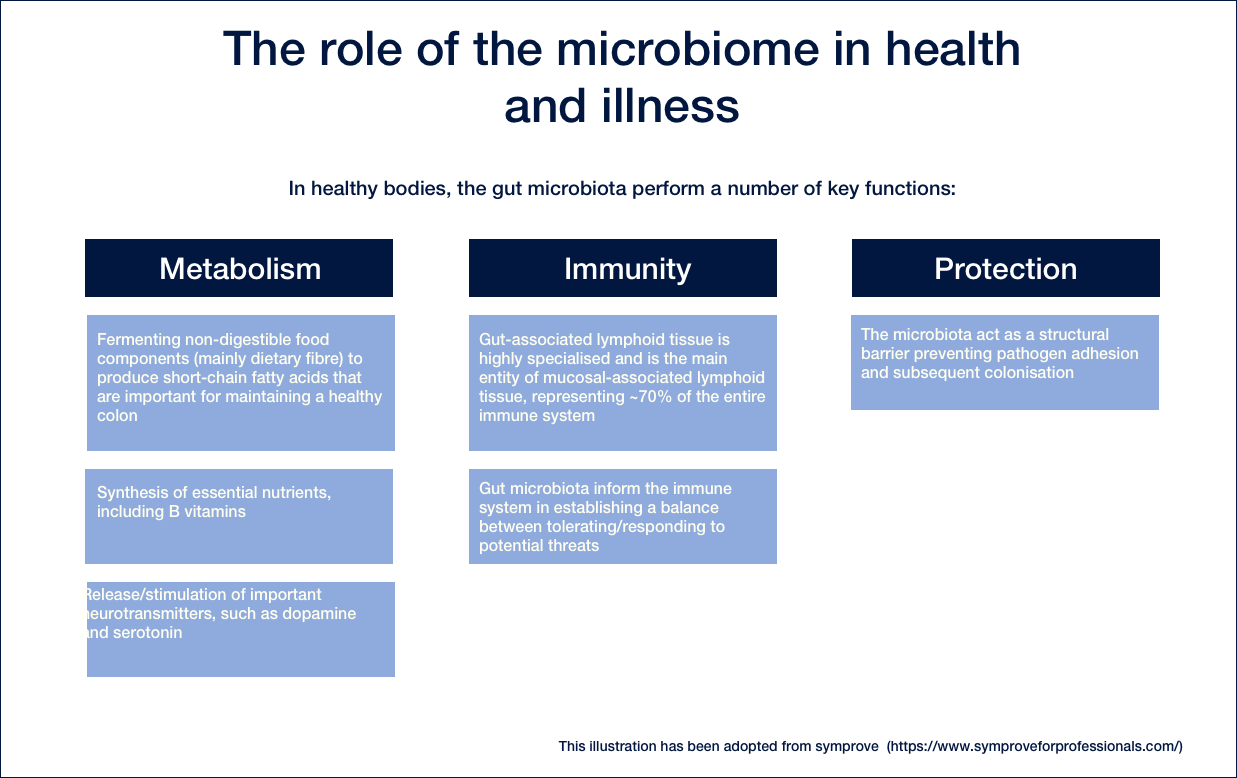 Every individual has a unique microbiota determined by a range of factors including host genetics, age, diet, mode of birth and exposure to medications such as antibiotics. [Peer J]
As a result of this individual variation it has been hard to define the features of a "normal" microbiome in homeostasis. However, changes to balance of the microbiome have been implicated in a wide range of diseases. This so-called "dysbiosis" has been more clearly defined, with disruption to commensal homeostasis observed among patients with varied conditions from hypertension and cardiovascular disease to rheumatoid arthritis and depression.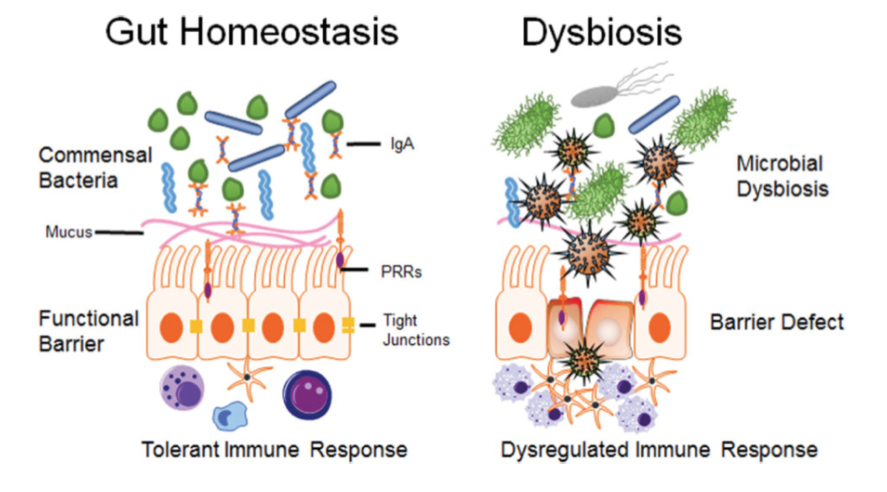 The Microbiome and Gut Health
Studies confirming lower bacterial diversity in patients with inflammatory bowel disease were first published in the early 2000s. [Wiley-A] However, the association between irritable bowel syndrome (IBS) and the microbiome has only been established more recently. [PubMed-A]
Although IBS is one of the most common digestive conditions, affecting 10-20% of the population, it has remained challenging to diagnose with pathophysiology yet to be fully understood. [BDA, BMJ Open]
The management of IBS is focused around diet and lifestyle modification, with pharmacological treatment including antispasmodic agents, laxatives, antimotility agents according to symptoms and psychological therapies. [NICE, BMJ]

Studies have suggested that there are measurable differences between the microbiome of individuals with IBS compared to healthy individuals, with meta-analysis confirming that IBS is "characterised by gut microbial dysbiosis" [BMJ Open, JAND]
While studies have shown some variation in results, it typically has been found that the gut dysbiosis associated with IBS is not the result of a specific microbiome signature, but rather a change in microbiome diversity resulting in dysbiosis. [BMJ Open]
Diet and the Microbiome
While it has been challenging to establish a causal relationship between dysbiosis and gastrointestinal disease, the gut microbiome represents a "rational" target for the prevention and treatment of gut-mediated disorders. [Wiley-B]
While there is not yet a clear consensus, evidence suggests that high fat and sugar diets can contribute to dysbiosis, with Mediterranean, plant-based and high fibre diets favourably supporting the microbiome. Targeted supplementation, may also have a role to play, with prebiotics (including forms of dietary fibre and fermented foods) and probiotics the most commonly employed approach.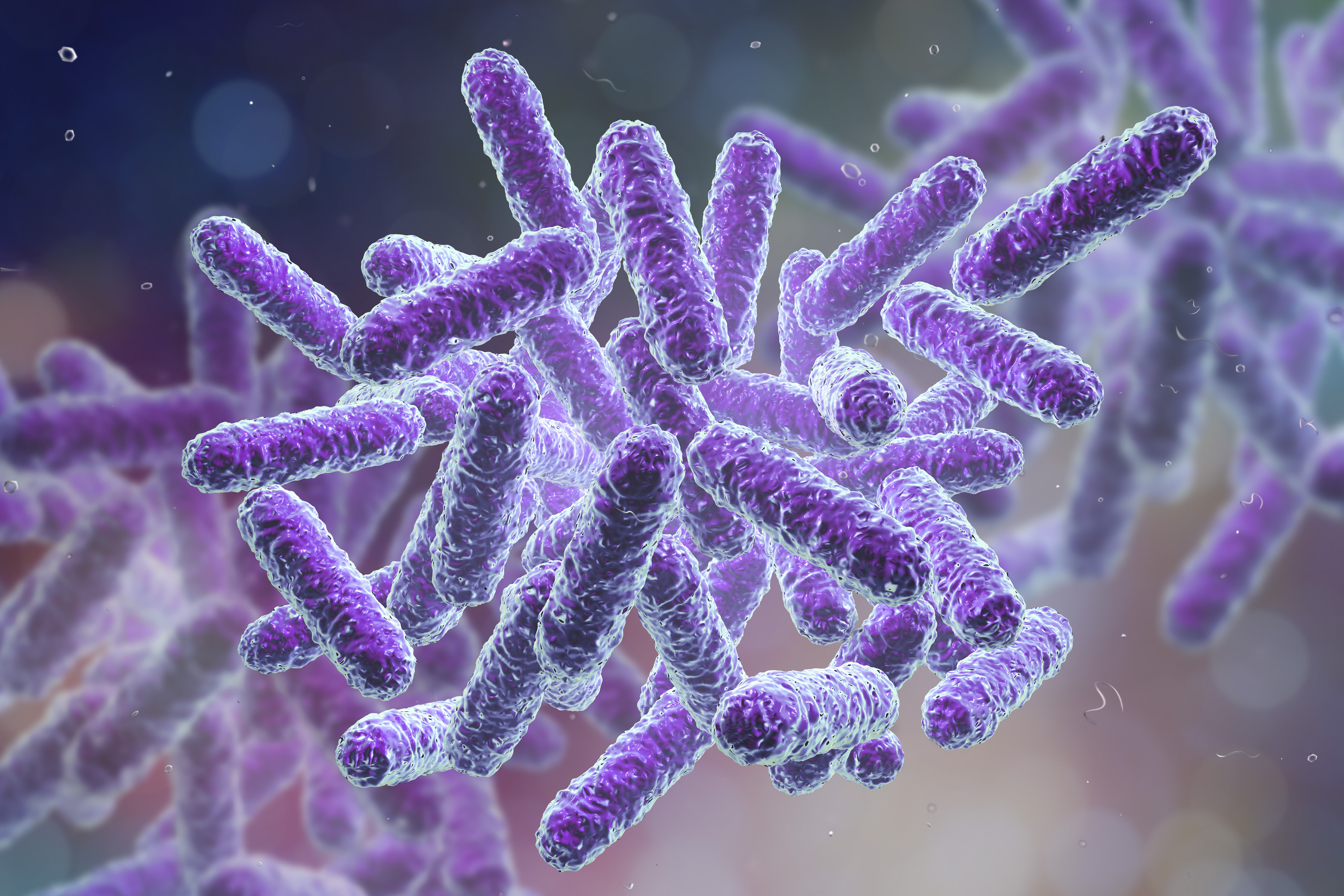 Probiotics are defined as 'live microorganisms that, when included in the diet in adequate amounts, confer a health benefit." Importantly, these probiotics must escape digestion, and be utilised selectively by a restricted group of microorganisms [Wiley-B]  
There are several elements that should be considered when recommending a probiotic supplement or dietary intervention:
First - it is important to ensure that the product has been assessed appropriately, with results backed by clinical trials.
Second - viability must be considered, as products have variable tolerance towards the acidic environment in the gut. In an in vitro study conducted at UCL it was found that water-based probiotics tend to have a better viability compared to freeze dried products such as pills and capsules. [PubMed-B]   

Finally, it is important to ensure that the product is correctly labelled with information on the genus, species and strain of bacteria present plus the number present in the recommended dose and the products shelf life. The labelling should include suggested dose, recommended storage conditions, presence of allergens and company contact information.  [Wiley-B, WHO, ISAPP]  
How Probiotics influence the Gut Microbiome
The effect of a given probiotic is therefore determined by both the strain and viability. Importantly, not all probiotics have had their viability and effects characterised in a controlled trial.
One example of a well characterised probiotic is Symprove, a unique, water-based food supplement containing four strains of live and active bacteria, which are delivered to the gut to support the microbiome. Several studies have looked to simulate human gut conditions in order to assess Symprove's ability to survive the passage via an in-vitro gut simulator model.
One of these studies found that Symprove resulted in a prompt colonisation and growth of three probiotic species in the luminal and mucosal compartments of the proximal and distal colon - and the growth of a fourth species in the lumen of proximal colon. This colonisation was found to result in higher lactate concentrations leading to an increased SCFA production, which has a rebalancing effect on the gut microbiota. [Symprove, PubMed-C]
Symprove is committed to research on gut health and the microbiome. Symprove has collaborated with King's College and UCL, for more information and access to in vivo studies click through to the Symprove HCP website:

Find out more about Symprove here
Glossary
Microbiome
The microbiome is defined as a characteristic microbial community occupying a reasonably well-defined habitat which has distinct physio-chemical properties. The microbiome not only refers to the microorganisms involved but also encompass their theatre of activity, which results in the formation of specific ecological niches. The microbiome, which forms a dynamic and interactive micro-ecosystem prone to change in time and scale, is integrated in macro-ecosystems including eukaryotic hosts, and here crucial for their functioning and health. 
Microbiota
The microbiota consists of the assembly of microorganisms belonging to different kingdoms (Prokaryotes [Bacteria, Archaea], Eukaryotes [e.g., Protozoa, Fungi, and Algae]), while "their theatre of activity" includes microbial structures, metabolites, mobile genetic elements (e.g., transposons, phages, and viruses), and relic DNA embedded in the environmental conditions of the habitat.
References
[Peer J] Hasan N, Yang H. Factors affecting the composition of the gut microbiota, and its modulation. PeerJ. 2019;7:e7502. Published 2019 Aug 16. doi:10.7717/peerj.7502
[NICE] National Institute for Health and Care Excellence Clinical Guideline for Irritable Bowel Syndrome [Online] Available at: https://www.nice.org.uk/guidance/cg61/chapter/Introduction
[BMJ Open] Agnello M, Carroll LN, Imam N, et al. Gut microbiome composition and risk factors in a large cross-sectional IBS cohortBMJ Open Gastroenterology 2020;7:e000345. doi: 10.1136/bmjgast-2019-000345
[BDA] The Association of UK Dietitians, Irritable Bowel Syndrome and Diet : Food Fact Sheet [online]. Available from: https://www.bda.uk.com/resource/irritable-bowel-syndrome-diet.html
[BMJ] Black CJ, Thakur ER, Houghton LA, Quigley EMM, Moayyedi P, Ford AC. Efficacy of psychological therapies for irritable bowel syndrome: systematic review and network meta-analysis. Gut. 2020 Aug;69(8):1441-1451. doi: 10.1136/gutjnl-2020-321191. Epub 2020 Apr 10. PMID: 32276950.
[PEN] PEN: Practice-based evidence in Nutrition. Gastrointestinal System - Probiotics - Summary of Recommendations and Evidence. PEN: Practice Based Evidence in Nutrition. Available from: https://www.pennutrition.com/KnowledgePathway.aspx?kpid=3608&trid=3945&trcatid=42
[JAND] Wang L, Alammar N, Singh R, Nanavati J, Song Y, Chaudhary R, Mullin GE. Gut Microbial Dysbiosis in the Irritable Bowel Syndrome: A Systematic Review and Meta-Analysis of Case-Control Studies. J Acad Nutr Diet. 2020 Apr;120(4):565-586. doi: 10.1016/j.jand.2019.05.015. Epub 2019 Aug 28. PMID: 31473156.
[Wiley-A] Scher, J.U., Ubeda, C., Artacho, A., Attur, M., Isaac, S., Reddy, S.M., Marmon, S., Neimann, A., Brusca, S., Patel, T., Manasson, J., Pamer, E.G., Littman, D.R. and Abramson, S.B. (2015), Decreased Bacterial Diversity Characterizes the Altered Gut Microbiota in Patients With Psoriatic Arthritis, Resembling Dysbiosis in Inflammatory Bowel Disease. Arthritis & Rheumatology, 67: 128-139. https://doi.org/10.1002/art.38892
[Wiley-B] Cresci GAM, Lampe JW, Gibson G. Targeted Approaches for In Situ Gut Microbiome Manipulation. J Parenter Enter Nutr. 2020;44(4). Available from: https://doi.org/10.1002/jpen.1779
[PubMed-A] Manichanh C, Rigottier-Gois L, Bonnaud E, Gloux K, Pelletier E, Frangeul L, Nalin R, Jarrin C, Chardon P, Marteau P, Roca J, Dore J. Reduced diversity of faecal microbiota in Crohn's disease revealed by a metagenomic approach. Gut. 2006 Feb;55(2):205-11. doi: 10.1136/gut.2005.073817. Epub 2005 Sep 27. PMID: 16188921; PMCID: PMC1856500.
[PubMed-B] Fredua-Agyeman M, Gaisford S. Comparative survival of commercial probiotic formulations: tests in biorelevant gastric fluids and real-time measurements using microcalorimetry. Benef Microbes. 2015 Mar;6(1):141-51. doi: 10.3920/BM2014.0051. PMID: 25351484.

[PubMed-C] Moens F, Van den Abbeele P, Basit AW, Dodoo C, Chatterjee R, Smith B, Gaisford S. A four-strain probiotic exerts positive immunomodulatory effects by enhancing colonic butyrate production in vitro. Int J Pharm. 2019 Jan 30;555:1-10. doi: 10.1016/j.ijpharm.2018.11.020. Epub 2018 Nov 13. PMID: 30445175.
[PubMed-D] Sisson G, Ayis S, Sherwood RA, Bjarnason I. Randomised clinical trial: A liquid multi-strain probiotic vs. placebo in the irritable bowel syndrome--a 12 week double-blind study. Aliment Pharmacol Ther. 2014 Jul;40(1):51-62. doi: 10.1111/apt.12787. Epub 2014 May 11. PMID: 24815298.
[WHO] World Health Organization, Guidelines for the Evaluation of Probiotics in Food. [online] Available at: https://www.who.int/foodsafety/fs_management/en/probiotic_guidelines.pdf
[ISAPP] International Scientific Association for Probiotics and Prebiotics. Probiotic Checklist: Making a Smart Selection [online]. Available at: https://isappscience.org/isapp-releases-new-infographic/
[Symprove] Symprove for Professionals [online]. Available at: https://www.symproveforprofessionals.com/
[SAGE] Wang F, Roy S. Gut Homeostasis, Microbial Dysbiosis, and Opioids. Toxicologic Pathology. 2017;45(1):150-156. doi:10.1177/0192623316679898
This article was curated by MedShr clinical team with support from funding from Symprove. For more information, please contact info@medshr.net.