MedShr Clinical Leaders new Program Coordinator - Dr Dan Livingstone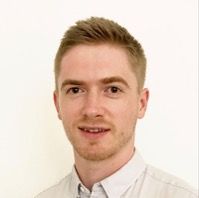 We are delighted to announce the appointment of Dr Daniel Livingstone as the new Program Coordinator for the MedShr Clinical Leaders. Over the last year Dan has developed the use of MedShr in formal training and accreditation as a MedShr-HEE Fellow, organising 35 live programs in the UK with doctors, dentists and other healthcare professionals.
MedShr Clinical Leaders embrace technology and are passionate about our mission to help doctors improve patient care. They work closely with our Community Team and Clinical Fellows to support peer-to-peer learning across our global network of over one million members in 190 countries.
The program supports you in developing the global clinical network for your specialty and enables you to lead the conversation:
 Post images and cases from your clinical practice

Lead MedShr groups for your specialty, society or team

Work with colleagues to develop Teaching Cases

Use MedShr as part of formal medical education and training

Encourage colleagues to join the conversation
As part of the MedShr Clinical Leaders team you will be the first to see and test the latest product developments and features. Your feedback and suggestion will help to shape how the network develops to support you and your colleagues.
These are voluntary appointments with flexible levels of commitment and provide an opportunity to have a substantial impact on medical education and patient care around the world.
 MedShr members are invited to apply here for further information or contact us at info@medshr.net