COVID-19 Community Mobility Data: Google Location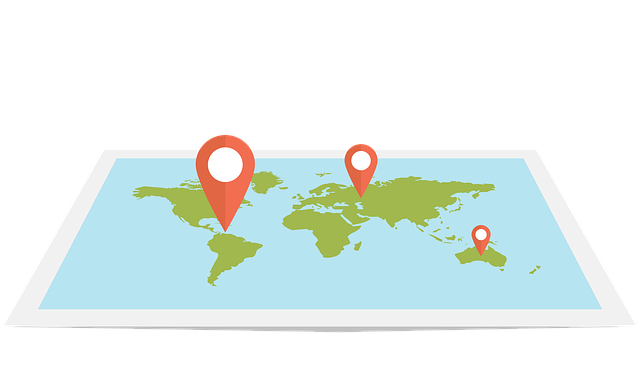 Google has released data from their location services summarising the community mobility data by country (an region), to help individuals understand and plan travel in their region.
Data is published online by Google, with a lag of a few days for processing.

How this correlates with the true social distancing and isolation behaviours remains to be seen.
However, it may give you insight into your local situation (for those who have Google Location enabled on their devices)
Google maintains their advisory that this data should not be used for medical diagnostic purposes.
Examples Google's Community Mobility reports from 29 March 2020 ( Accessed online 6/4/2020)
Comparison of Selected Countries
France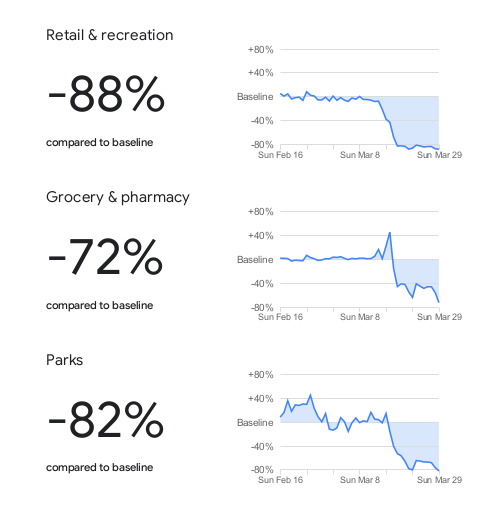 Germany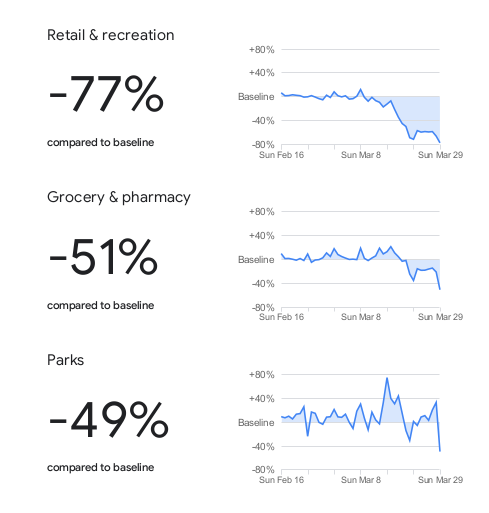 Italy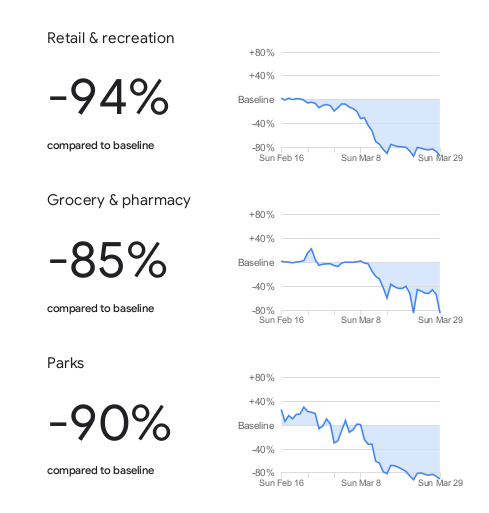 United Kingdom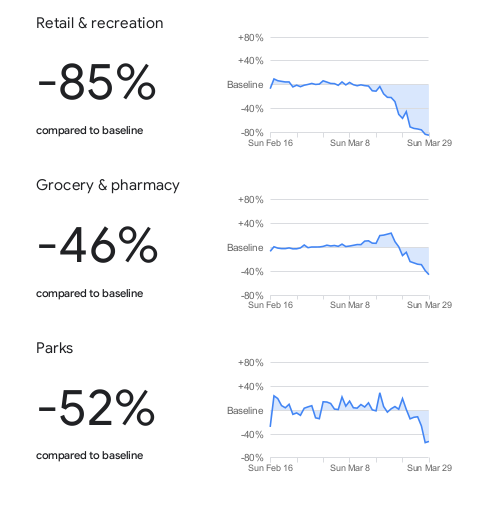 USA