COVID-19 in Paediatrics and Neonates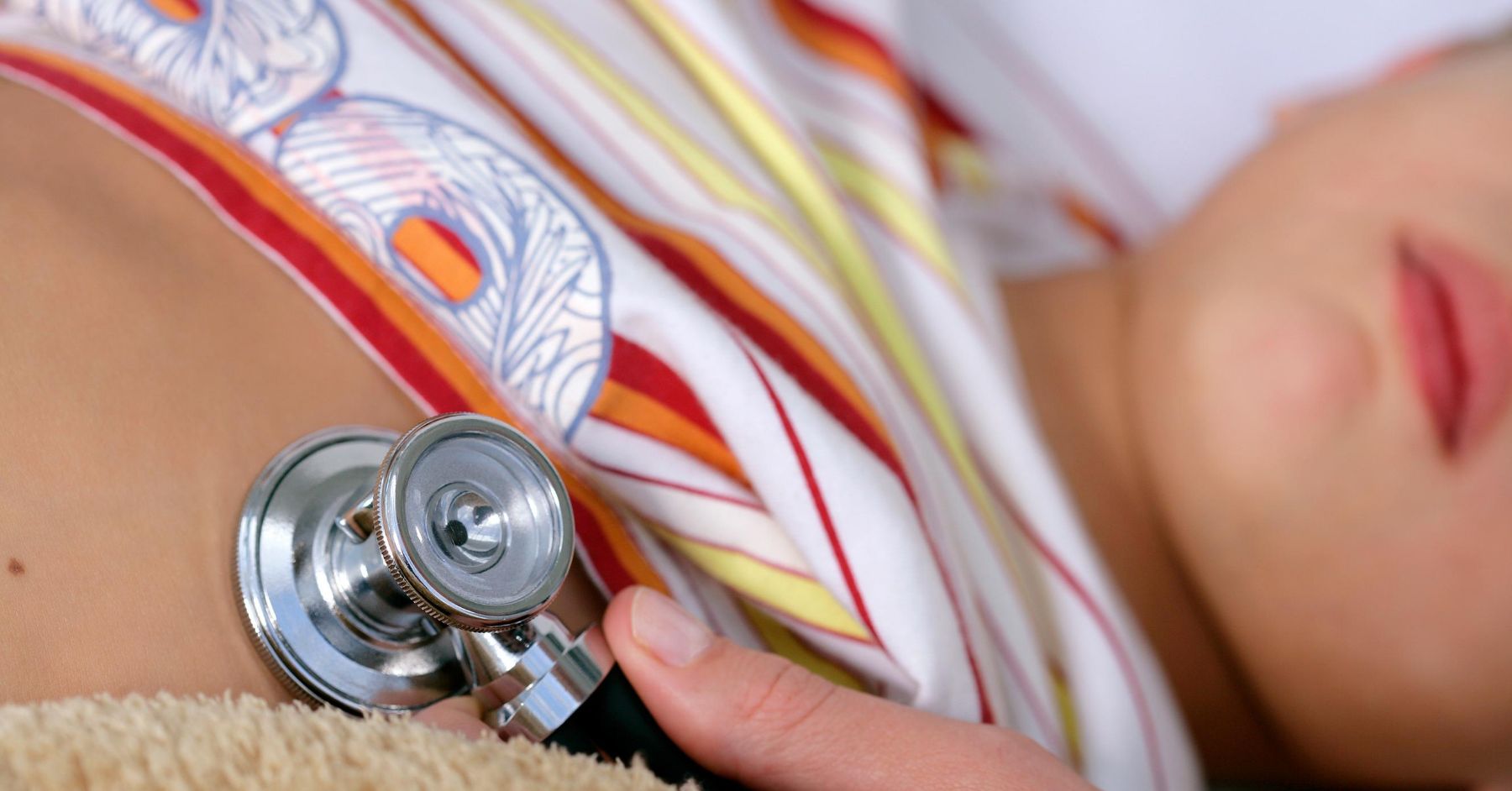 How severe is COVID-19 in children?
Novel Coronavirus affects the full range of ages in the paediatric population, from neonates to adolescents (1). Available data suggests COVID-19 is much more mild in the paediatric population with children accounting for 1%‐5% of diagnosed cases in one literature review (1). Further, in a case series of 44,672 confirmed cases of all ages, 0.9% were 0-10 years and 1.2% were 10-19 years (2). Small cohort studies indicate critical illness occurred in <1% of children (3,4,5). In a series of 2,143 children, 0.6% had critical disease, 5.2% had severe disease and the remainder were asymptomatic, mild or moderate (1).
A study of children in England and Wales found 2.83% of COVID-19 positive children needed intensive care, however some of this cohort had additional co-infections and it is unknown whether these contributed to the need for intensive care or not (6).
A recent study (16) of 58 children hospitalised in England during the peak of the pandemic described a rare new condition associated with SARS-CoV-2 infection: Paediatric Inflammatory Multisystem Syndrome (PIMS, or PIMS-TS).  All 58 children in the study presented with fever and nonspecific symptoms, including vomiting (26/58 [45%]), abdominal pain (31/58 [53%]), and diarrhoea (30/58 [52%]). Rash was present in 30 of 58 (52%), and conjunctival injection in 26 of 58 (45%) cases. Evidence of current or prior COVID-19 infection was found in 78% of the children. Read the article.
Case reports in neonates describe many mild presentations (7) and whether or not vertical transmission occurs is yet to be established (6). In one series, 6.8% of neonates tested positive for SARS-CoV-2 following birth to an infected mother (8).
There have been relatively few child deaths reported associated with COVID-19 (3,9,10). However, there have been deaths reported in the paediatric age group in several countries.
Which children are affected with COVID-19?
In a case series of 171 children the demographics were:
Age: 18.1% were <1 yr, 23.4% 1-5 yrs, 33.9% 6-10 yrs, 24.6% 11-15 yrs (11)
60.8% were male (11)
The case series of children from England and Wales found median age was 20 months, ranging from 3-8.7 years (6)
How does coronavirus present in children?
A case series of 171 children found 15.8% were asymptomatic, 19.3% presented with an URTI and 64.9% had pneumonia (11)
Symptoms are of respiratory infection with any of; cough, nasal congestion, rhinorrhea, sore throat and/or fever (10)
Gastrointestinal symptoms including abdominal discomfort, nausea, vomiting, abdominal pain, and diarrhea can also occur in children (12)
What do we know about transmission of COVID-19 in children?
The majority of paediatric cases have had a close family contact with COVID-19 (13)
Modelling data suggests transmission most likely around 12 hours before symptom onset (3)
Children may secrete novel coronavirus 2019 in stool for several weeks after becoming asymptomatic (14)
How is COVID-19 managed in Children?
WHO advise the following general management points about children with COVID-19 (15):
Infected children should be kept with their care givers wherever possible. 
Consider antibiotic cover of possible pneumonia in children under 5 years with moderate-severe COVID-19, use an 'access' antibiotic e.g. coamoxiclav
Avoid aggressive fluid management as this may worsen oxygenation
Bubble nasal CPAP is a possible alternative to mechanical ventilation where this is not available for newborns / children with severe hypoxia.
There are further detailed recommendations pertaining particularly intensive care which can be read in full here.
References: 
1. Ludvigsson, Jonas F. "Systematic review of COVID-19 in children shows milder cases and a better prognosis than adults." Acta paediatrica (Oslo, Norway : 1992) vol. 109,6 (2020): 1088-1095. doi:10.1111/apa.15270
2.Novel Coronavirus Pneumonia Emergency Response Epidemiology Team. The epidemiological characteristics of an outbreak of 2019 novel coronavirus diseases (COVID-19) in China. Zhonghua Liu Xing Bing Xue Za Zhi. 2020 Feb 17;41(2):145-151. doi: 10.3760/cma.j.issn.0254-6450.2020.02.003. [Epub ahead of print]
3. Don't Forget The Bubbles & UK Paediatricians. DFTB COVID PEM UK meeting [Webinar]. 10-11am on 17th March 2020.  
4. Wang et. al. Clinical analysis of 31 cases of 2019 novel coronavirus infection in children from six provinces (autonomous region) of northern China. Zhonghua Er Ke Za Zhi. 2020 Mar 2;58(4):E011. Available from: https://www.ncbi.nlm.nih.gov/pubmed/32118389 [Epub ahead of print, accessed 19.3.20]
5. Wang et. al. Retracted: Clinical and epidemiological characteristics of 34 children with 2019 novel coronavirus infection in Shenzhen. Zhonghua Er Ke Za Zhi. 2020 Feb 17;58(0):E008. doi: 10.3760/cma.j.issn.0578-1310.2020.0008. [Epub ahead of print, accessed 19.3.20] 
6. Royal College of Paediatrics and Child Health. COVID-19 - service evaluation and audit on the care needs of children admitted to hospital (England). [Online] https://www.rcpch.ac.uk/resources/covid-19-service-evaluation-audit-care-needs-children-admitted-hospital-england#results [Accessed 16.4.20]
7. Wang et. al. A case report of neonatal COVID-19 infection in China. Clin Infect Dis. 2020 Mar 12. pii: ciaa225. doi: 10.1093/cid/ciaa225. [Epub ahead of print, accessed 19.3.20]
8. Mustafa, Naira M, and Laila A Selim. "Characterisation of COVID-19 Pandemic in Paediatric Age Group: A Systematic Review and Meta-Analysis." Journal of clinical virology : the official publication of the Pan American Society for Clinical Virology, vol. 128 104395. 8 May. 2020, doi:10.1016/j.jcv.2020.104395
9.Chen et. al. Clinical characteristics and intrauterine vertical transmission potential of COVID-19 infection in nine pregnant women: a retrospective review of medical records. Lancet. 2020 Mar 7;395(10226):809-815. doi: 10.1016/S0140-6736(20)30360-3. [Epub ahead of print, accessed 19.3.20]
10.Centres for Disease Control and Prevention. COVID-19 Guidance for Paediatric Care Providers. Available from: https://www.cdc.gov/coronavirus/2019-ncov/hcp/pediatric-hcp.html [Accessed 19.3.20]
11. Xiaoxia et. al. Correspondance: SARS-CoV-2 Infection in Children. New Eng J Med. March 18, 2020. DOI: 10.1056/NEJMc2005073.
12. Shen et. al.Diagnosis, treatment, and prevention of 2019 novel coronavirus infection in children: experts' consensus statement. World J Pediatr. 2020 Feb 7. doi: 10.1007/s12519-020-00343-7. [Epub ahead of print, accessed 19.3.20]
13. Li-Na et. al. Clinical features of pediatric patients with COVID-19: a report of two family cluster cases. World J Pediatr. 2020 Mar 16. doi: 10.1007/s12519-020-00356-2. [Epub ahead of print]. 
14. Tang et. al. Detection of Novel Coronavirus by RT-PCR in Stool Specimen from Asymptomatic Child, China. Emerg Infect Dis. 2020 Jun 17;26(6). doi: 10.3201/eid2606.200301. [Epub ahead of print, accessed 19.3.20]
15. World Health Organisation. Clinical management of COVID-19, Interim Guidance. May 2020. [Online] Available from: https://www.who.int/publications/i/item/clinical-management-of-covid-19 [Accessed 8th June 2020]
16. Whittaker et al. Journal of the American Medical Association (JAMA). Clinical Characteristics of 58 Children With a Pediatric Inflammatory Multisystem Syndrome Temporally Associated With SARS-CoV-2. June 2020; 324(3):259-269. doi:10.1001/jama.2020.10369. Available from https://jamanetwork.com/journals/jama/fullarticle/2767209 [Accessed 4 August 2020]