Rare condition seen during COVID-19 pandemic in children
Hyper-inflammatory shock in children: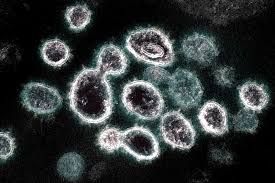 How did this condition emerge?
An acute children's retrieval team in South London, UK, noted an worryingly high number of children presenting with unusual features during a period of the COVID-19 pandemic and raised an alert to warn other professionals involved in the care of children.
Whilst the team would generally expect to see around 1-2 children per week with symptoms of 'hyper inflammatory shock' or 'atypical Kawasaki disease', 8 children presented during the 10 day period reported.
What is it?
Explanation for public:
Kawasakis Disease is an inflammatory condition seen in children, which causes conjunctivitis, a red rash all over the body and fever amongst other symptoms. Children feel typically very distressed and irritable when they first develop Kawasakis Disease. This condition is something paediatricians are always alert for, because it can cause swellings of the blood vessels supplying the heart.
Hyperinflammatory shock and toxic shock syndrome are conditions where the body's immune reaction becomes damaging, causing an overwhelming reaction which leads to leakage of fluid from the blood vessels into tissues like the lung, a deficit of fluid in the blood stream to carry oxygen around the body and becomes life threatening.
Although these conditions are very important to recognise and can be life threatening, it is important to note that they are rare and that treatments are available.
Explanation for medical professionals:
RCPCH define the case definition of this new clinical entity as follows:
"A child presenting with persistent fever, inflammation (neutrophilia, elevated CRP and lymphopaenia) and evidence of single or multi-organ dysfunction (shock, cardiac, respiratory, renal, gastrointestinal or neurological disorder) with additional features (see listed in Appendix 1 ). This may include children fulfilling full or partial criteria for Kawasaki disease.
2. Exclusion of any other microbial cause, including bacterial sepsis, staphylococcal or streptococcal shock syndromes, infections associated with myocarditis such as enterovirus (waiting for results of these investigations should not delay seeking expert advice).
3. SARS-CoV-2 PCR testing may be positive or negative
RCPCH give an excellent summary of clinical presentation and management here
Refresh your memory on diagnostic criteria for Kawasaki disease here
Who has been affected?
Eight children are reported in the correspondence. All of the children were of BAME background, which may reflect a pattern which has been noted within adults presenting with COVID-19 where BAME individuals have been disproportionately severely affected. Another characteristic which has been associated with severe cases of Novel Coronavirus has been increased body weight - and all but one of the children seen were >75th centile for weight.
Interestingly, none of the children tested positive for SARS-CoV-2 during their acute illness. despite four children having known family exposure to the Coronavirus. Two of the children subsequently tested positive for Coronavirus after then were discharged home. No organism was found at all during the initial admission in seven of the eight children. This may suggest that children are shedding SARS-CoV-2 differently to adults.
What symptoms did they have?
The symptoms the children presented with were continuous fever, rashes, injected conjunctiva, peripheral oedema, pain in the peripheries, diarrhoea and vomiting. They developed shock which was resistant to volume replacement (fluid via a drip) and required vasopressors (medications to keep blood pressure stable in patients with shock). A common ECHO (heart scan) finding was bright coronary vessels, with one child progressing to coronary aneurysm.
The original article can be seen here