Keep up with discussions from the upcoming CoRe meeting on MedShr!
George Ulmann, Reporting for MedShr
Join our Complete Revascularisation Discussion Group ahead of the CoRe meeting this March!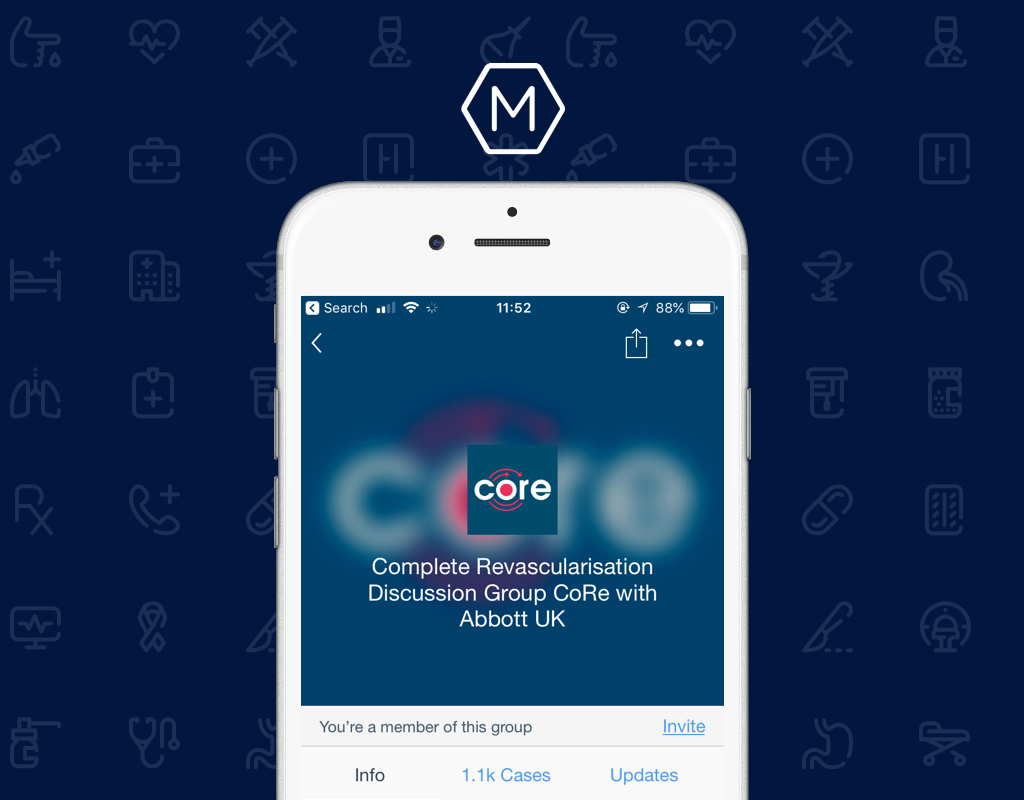 The third international CoRe meeting will be held in London, 11-12 March 2019. By bringing together an international faculty of thought leaders and experts in complex coronary revascularisation, CoRe is committed to confronting the challenges of this subset of patients. As in prior years, the CoRe 2019 program will feature live cases, didactic presentation and interactive debate.
Join discussions in the Complete Revascularisation Group.
We would like to invite attendees and UK interventional cardiologists to join the Complete Revascularisation Discussion Group, where they can connect with colleagues, and faculty experts in complex PCI. The group provides an opportunity to discuss cases from your own practice ahead of the meeting, and to join discussions on live case angiograms and debates from CoRe 2019.
Delegates can discuss strategy, techniques, and share tips and tricks from their own clinical practice as well as insights from the meeting. For those who are unable to attend, this group is the perfect way to keep up with clinical discussions around key topics from the CoRe meeting.
Explore some of the latest cases in the group and share your comments or tips!
Case discussion is integral to reflecting on clinical practice. When sharing patient scans and cases for discussion, many doctors turn to their personal online networks such as Facebook, Twitter or WhatsApp. While convenient, these aren't private, HIPAA or GMC compliant environments to discuss patient information or imaging – regardless of measures taken to anonymize content. The repercussions of sharing this information online can be career damaging.