CT scanning is an important first line investigation across many acute specialties. It is as important in diagnosing a stroke as in ruling out a cerebral bleed, and can rapidly define chest and abdominal pathology in acutely unwell patients.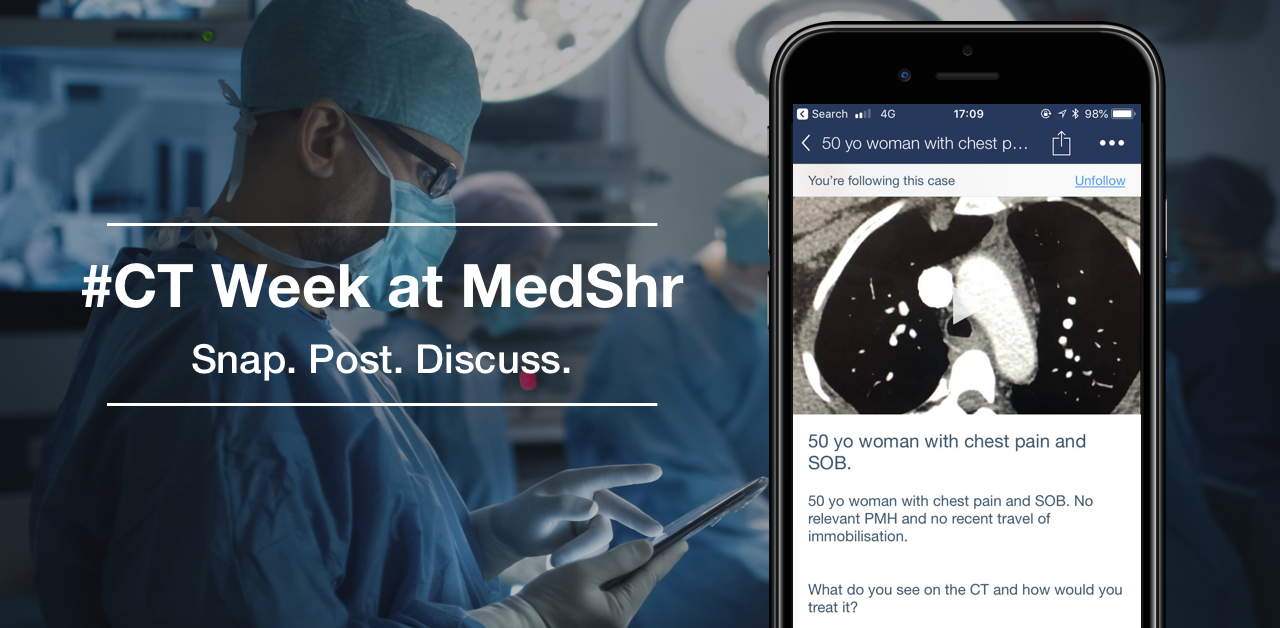 This week we would like you to post CTs on MedShr that you see in your clinical practice, and encourage your colleagues to do the same. Sharing your CT head, CTPA and abdominal CT scans with a brief history provides an amazing opportunity to engage with colleagues around the world, and share your knowledge and skills.
As part of CT Week at MedShr, we're running a case competition. The CT case with the most engaging discussion and interactions will be selected by our clinical team. Make sure you include #CT in your case title to have a chance to win a prize!