It's Chest X-Ray week at MedShr!
A chest x-ray remains an important test in patients with chest pain or breathlessness, and can be a quick guide to further investigation and treatment. In the UK, of tests used to diagnose or discount cancer, a CXR was the test most commonly requested by GPs, with over 197,000 CXRs requested!
We would like you to post one or two of the CXRs that you see this week on MedShr, and encourage your colleagues to do the same. We think this week's CXRs will bring everything from common findings like pneumonia and pleural effusions, to rarer or complex conditions such as pulmonary arterial hypertension, or X-linked hypophosphatemia.
As part of this week's focus on chest x-rays, we're running a case competition for the most interesting CXR shared! Cases including #CXR in the title will be entered, with the chance to win prizes such as FitBits, GoPros and Amazon vouchers.
When you post your case, tap the share icon to invite colleagues to the discussion via WhatsApp, Facebook, Email or Twitter.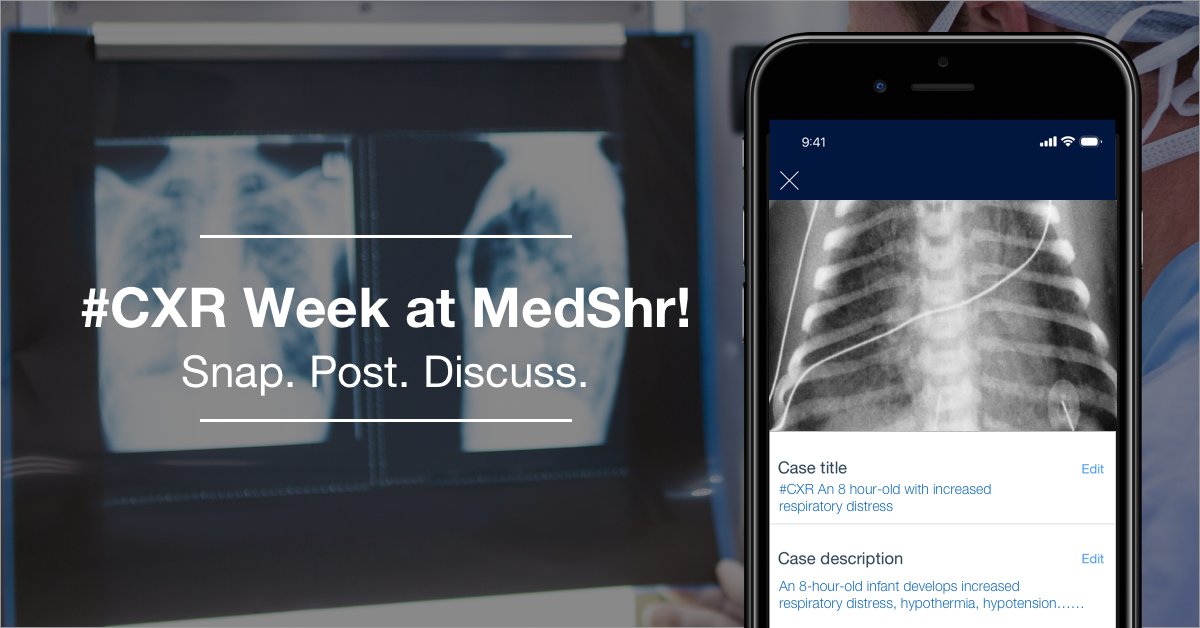 To get started, take a look at some of the #CXR cases shared this week:

If you're a student, definitely share your CXR in our Student CXR Group – it's a great place to discuss CXR teaching cases with other students and trainees.