Radiation Safety in the Practice of Cardiology: What Every Woman Needs to Know
Last updated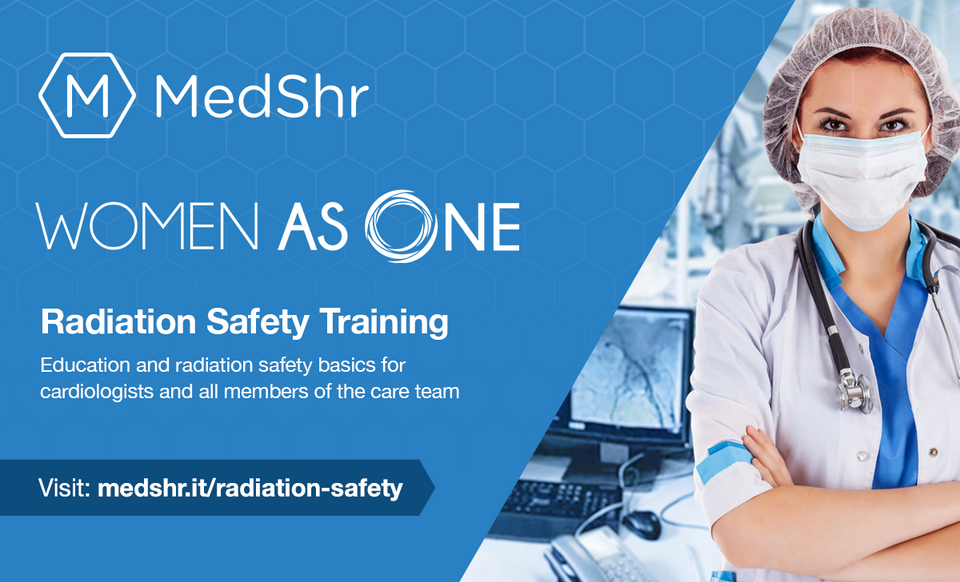 Take this new four-part Radiation Safety Training course from Women as One. Chapters include:
Radiation Safety In The Practice of Cardiology

The Pregnant Care Team Member

Radiation Safety - Best Practices

Implementing a Culture of Radiation Safety - Does It Work?
In this course, Women as One provides education for all cardiologists and members of the care team regarding radiation exposure. They advocate for global standards and policies that match the science around radiation exposure.