Supportive and Palliative Care for COVID-19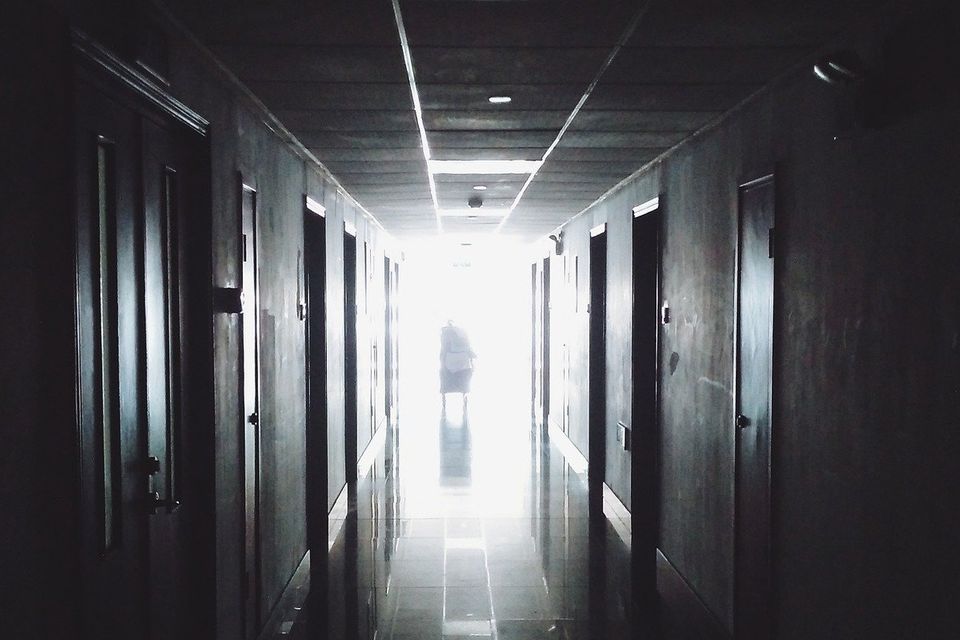 Although majority of COVID-19 infections are mild, those with severe infection have a higher risk of requiring oxygen therapy and even intensive care admission. Siow et al. (2020) have provided a summary of solutions that may help low and middle-income countries (LMIC) [1].
Reported literature can vary in the death rate from COVID-19 infection (1-7%), and this figure may be different in resource limited settings or in countries where testing capacity does not reflect the true incidence of COVID-19 [2].
Nevertheless, how can the healthcare sector provide supportive care for COVID-19 patients? What is the role for palliation, and are clinicians confident with having end-of-life care discussions during this strange and unpredictable time?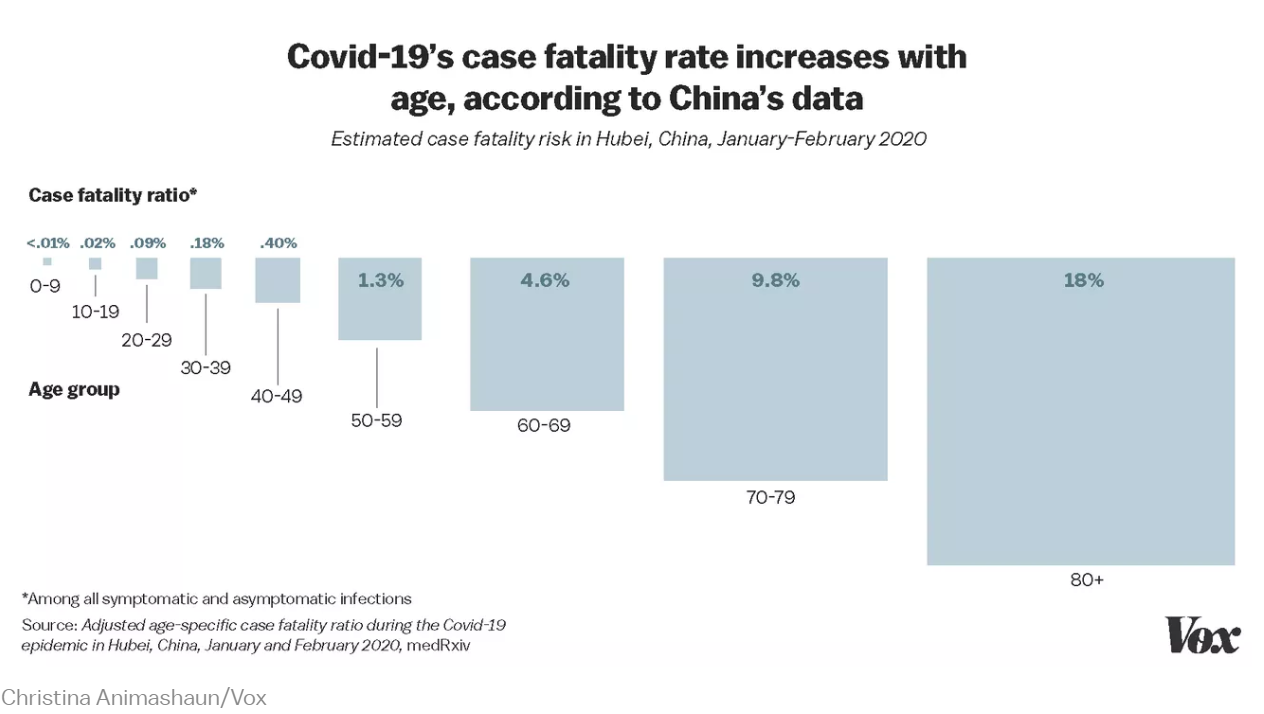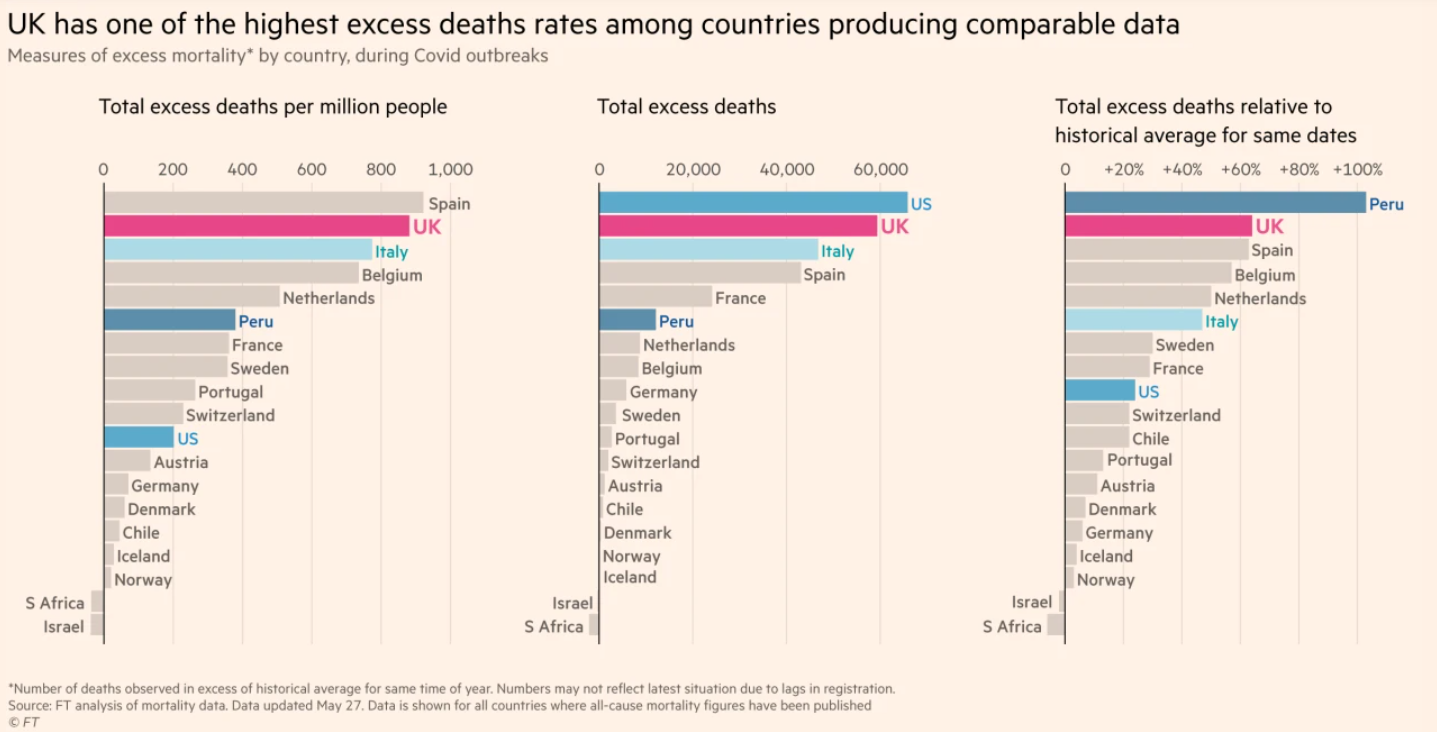 ---
---
Clinical guidance for severe COVID-19 and Palliative Measures:
Your local guidance and protocols may vary depending on the available resources and level o healthcare staffing support.
Bajwah et al. (2020) have provided a summary on clinical management options that can be considered for the COVID-19 patient [3].
View the full guidance here.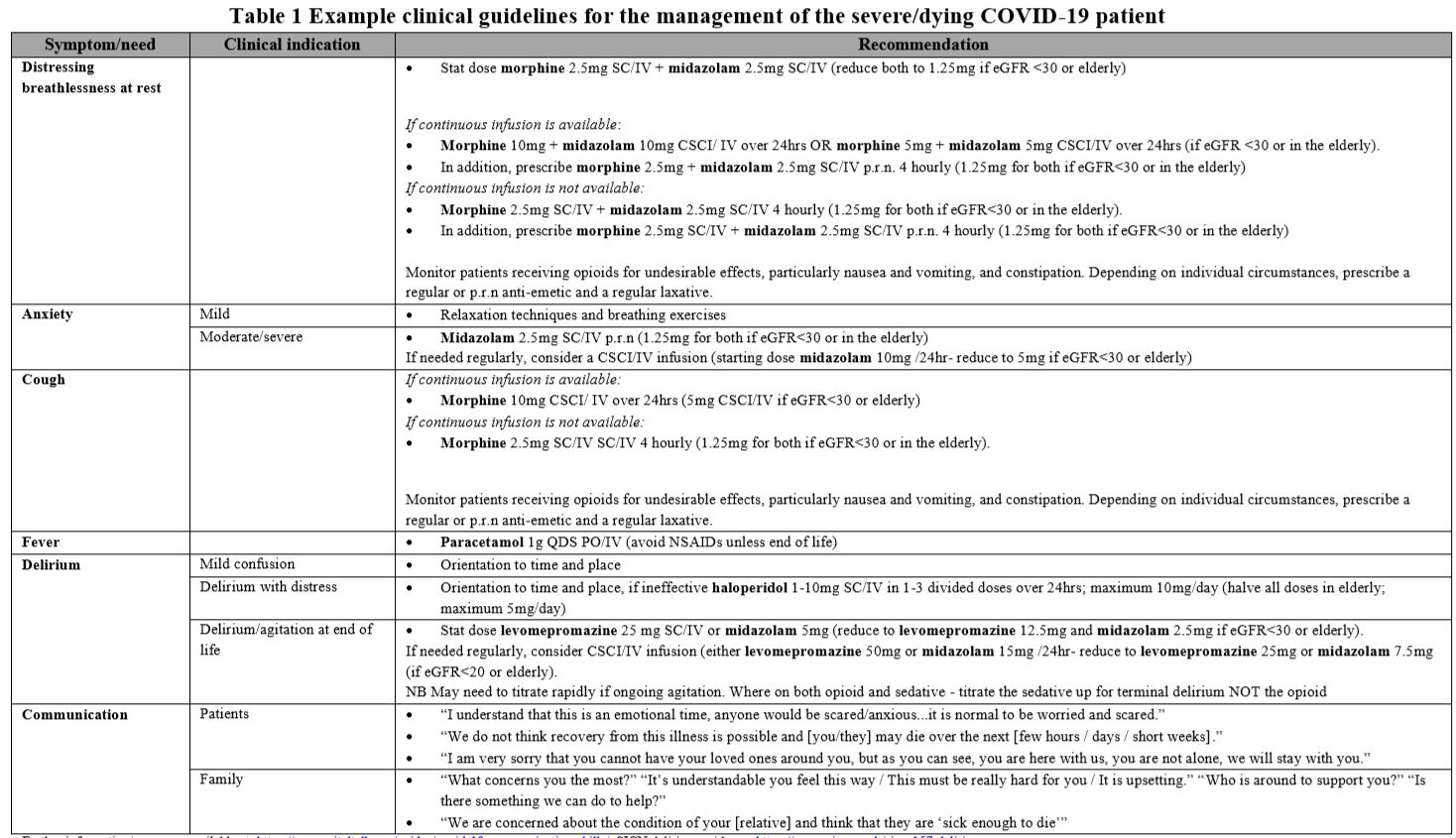 ---
Home Vs Hospital Supportive Care:
The European Society for Medical Oncology (ESMO) have developed care pathways for palliation of patients with COVID-19 [4].
There is a Home-Care option and a Hospital-Inpatient pathway for clinicians to consider in their management.

This may be a useful resource which can be adapted where resources and hospital capacity are limiting factors. View the full documents here.


ESMO recommendations for use of their pathways:
Check whether the medications are available

Adjust the medication formulary to fit your national setting

Remove medication not available

Add other relevant agents that are available

Add the names and phone numbers of local clinicians with palliative care expertise
---
Tips for communicating difficult decisions:
VITALtalk have provided a guide on how we can have conduct difficult discussions around all stages of COVID-19 management - From assessment to end-of-life care.
For the latest update on this guide visit the VITALtalk website.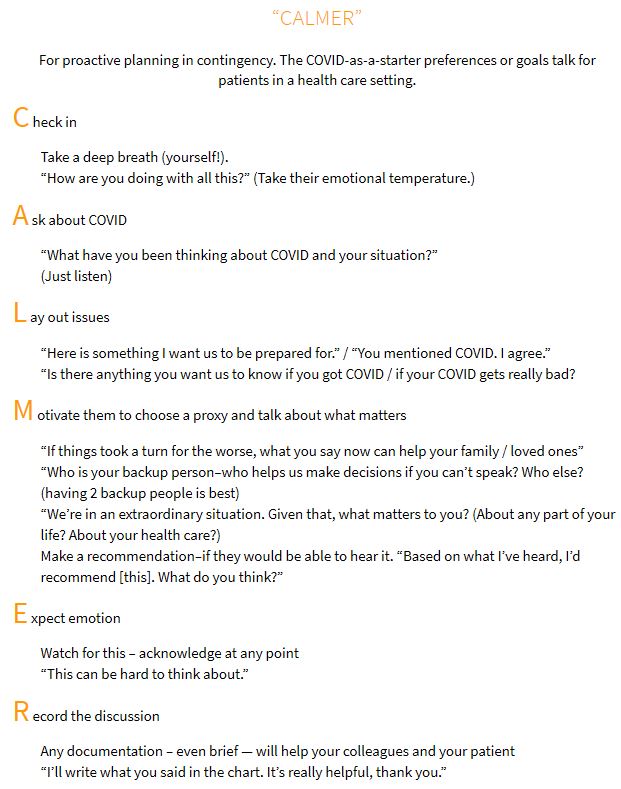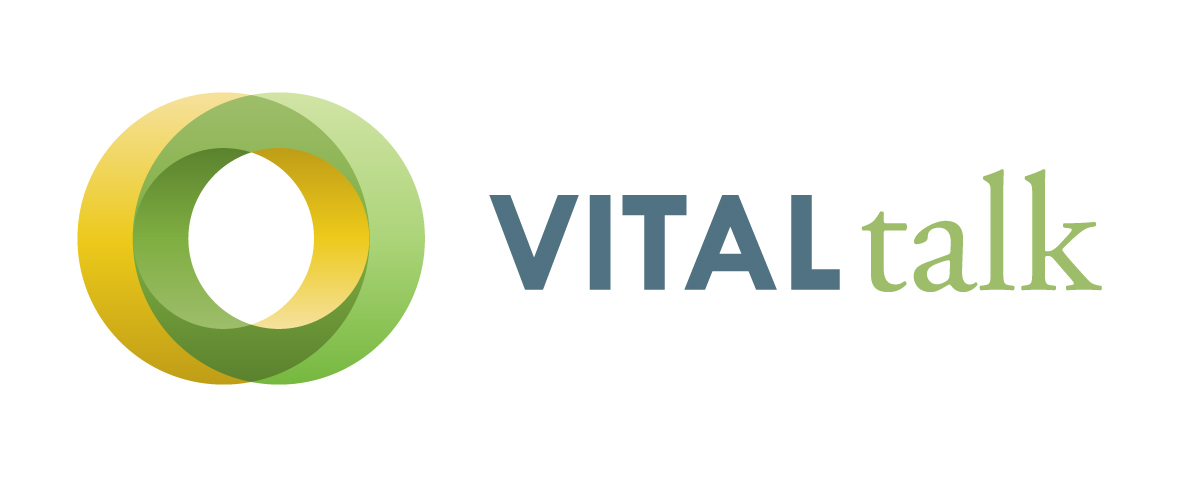 ---
Final Note - Support your Team
Remember to not only check-in with your patients, but also your colleagues on a regular basis.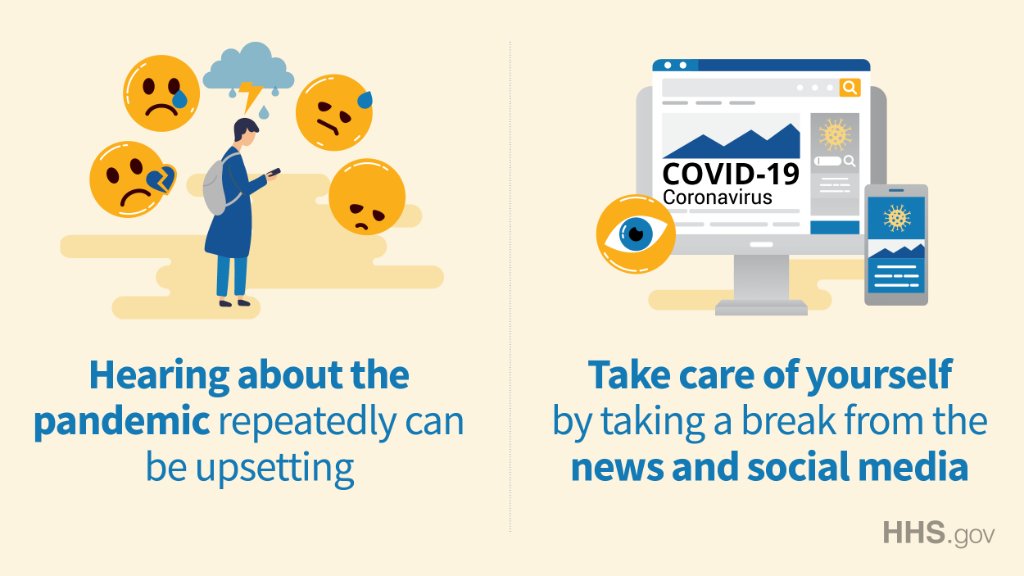 ---
References:
1. Siow, W.T., Liew, M.F., Shrestha, B.R. et al. Managing COVID-19 in resource-limited settings: critical care considerations. Crit Care 24, 167 (2020). https://doi.org/10.1186/s13054-020-02890-x
2. Phua J et. al. Intensive care management of coronavirus disease 2019 (COVID-19): challenges and recommendation. Lancet Respir Med. April 2020. [ePub ahead of print] Available from: https://www.thelancet.com/action/showPdf?pii=S2213-2600%2820%2930161-2
3. Bajwah S, Wilcock A, Towers R, et al. Managing the supportive care needs of those affected by COVID-19. Eur Respir J. 2020;55(4):2000815. Published 2020 Apr 23. doi:10.1183/13993003.00815-2020
4. European Society for Medical Oncology (ESMO), 2020, Website: Introduction to the ESMO COVID-19 Palliative Care Pathways, Accessed 5 June 2020, URL:https://www.esmo.org/covid-19-and-cancer/covid-19-full-coverage/covid-19-useful-resources/covid-19-palliative-care-pathways