Tribute to Professor Tony Gershlick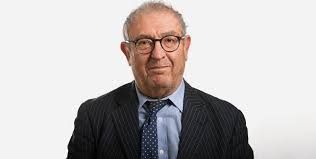 It is with deep sadness that we learned of the death of our friend and colleague Tony Gershlick.  
Professor Anthony Gershlick, Consultant Cardiologist at Glenfield Hospital and Professor of Interventional Cardiology at the University of Leicester sadly passed away from COVID-19 on Friday 20 November, 2020 in Intensive Care at the hospital he worked. He was 69. 
Tony had worked at UHL since May 1989. In December 2018, he formally began work for the University of Leicester, but continued working as an honorary Consultant at UHL. 
The recipient of the inaugural British Cardiovascular Intervention Society (BCIS) Lifetime Achievement Career Award in 2017, Tony had been involved in coronary intervention shortly after it was introduced in the UK. He undertook his first procedure in the mid-1980s and remained active clinically until he became unwell recently. 
He had been involved in practice-changing research conceiving, initiating and running four major national and International trials that have changed the way patients are treated. He was the UK lead for over 10 international trials, had run national courses for U.K. Interventional physicians in Leicester for many years designed to disseminate best practice and sat on multiple National Committees. 
He had been instrumental in establishing a registry to examine the effects of COVID19 on patients with acute coronary syndromes, and was actively discussing this through his recently activated account on Twitter until a few days before he passed away. Comments from colleagues expressed their shock, respect and above all their affection for Tony as an affable and charming friend who always had time for others.
Dr Shrilla Banerjee, Consultant Cardiologist
Lost for words.... A huge loss for Cardiology in Leicester, the UK, and the wider Cardiology Community. I hope he knew how much he was valued, respected and admired. A sad day for us all. We have lost one of the best
Dr Andrew Sharp, Consultant Cardiologist
A great man. Spent TCT night in a San Diego jazz bar with him & marvelled at how he ended up chatting to everyone in the bar by the end of the night. Great people get things done. His list of achievements is endless. A nice guy and a top clinician until the end. Devastating. RIP
Dr Peter O'Kane, Consultant Cardiologist
Tragic news - a pioneer of PCI, acclaimed academic, brilliant teacher & most of all incredibly approachable & great fun socially. Condolences to his family - we will hang onto our fond memories of him & many of us will shed a tear on this sad day
Emma Van Eeden, Medtronic
Many from pharma and device companies will be extremely sad today. A consummate professional, balanced and fair minded. I was a very young salesperson and he instilled in me humility and respect for ALL contributors to trials. And I will remember with a smile those days at congresses at home and abroad. ESC 2012. Dinner. "Em, this is the first time in 15 years that you haven't left the table to smoke! You always left the conversation....." I had quit 4 weeks before and I have never touched one since.
Rebecca Brown, Acting Chief Executive, Leicester's Hospitals
This is devastating news for us all at Leicester's Hospitals. Tony was a much loved member of the team who will be missed greatly by everyone who knew him. Our thoughts are with his family and I would like to offer our sincere condolences to them on behalf of everyone at the Trust
Professor Nishan Canagarajah, University of Leicester
Today we are mourning the loss of a dear and valued member of our University community. Tony Gershlick was an extremely dedicated and well-regarded member of our staff who has left an indelible mark on the life of the University. His work has led to a positive change in his field. He will be remembered with great affection by all and will be sorely missed. My deepest condolences go out to Tony's family at this time
Professor Philip Baker, University of Leicester
As an academic, Tony was determined to push the boundaries of clinical care, to make a difference for his patients, and indeed, patients around the world. There will be a time to celebrate his many achievements, but now is a time for sadness – at the passing of a very special person
Dr Mamas Mamas, Consultant Cardiologist
I heard this morning and Sad / Shocked. Tony is one of the biggest names in IC from UK and his passion for field unmatched. Met him as a trainee over dinner and was struck by how incredibly kind he was. We have lost a giant and a good man in UK RIP