New Report on UK ITU Outcomes
Intensive care national audit and research centre (ICNARC) released a report on 27th March of the first 775 patients requiring critical care with COVID-19 in England, Wales and Northern Ireland. 
-Of the cohort 79 patients died (47.9%), 86 were discharged alive (52.1%) and the remainder were still receiving critical care at the time of reporting
-Data show the median length of stay for patients was 3 days in survivors and 4 days in non-survivors
-The mean age at admission was 60.2 years
-Of admissions, 70.5% were male and 29.5% were female 
-For 78.7% the acute severity was known to be a requirement for mechanical ventilation
-The majority did not have comorbidities
Location of critical care admissions across the England, Wales and Northern Ireland:
London hospitals, the South East of England and Birmingham have had the highest number of critical care admissions.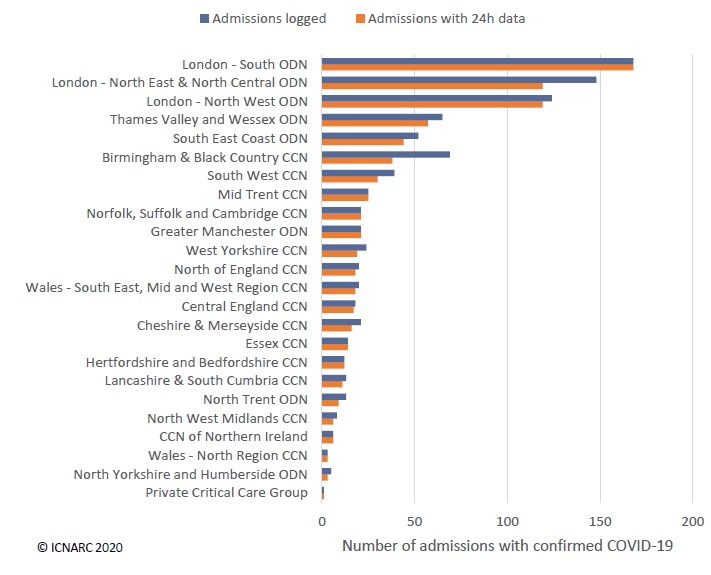 Age and sex of admissions to critical care: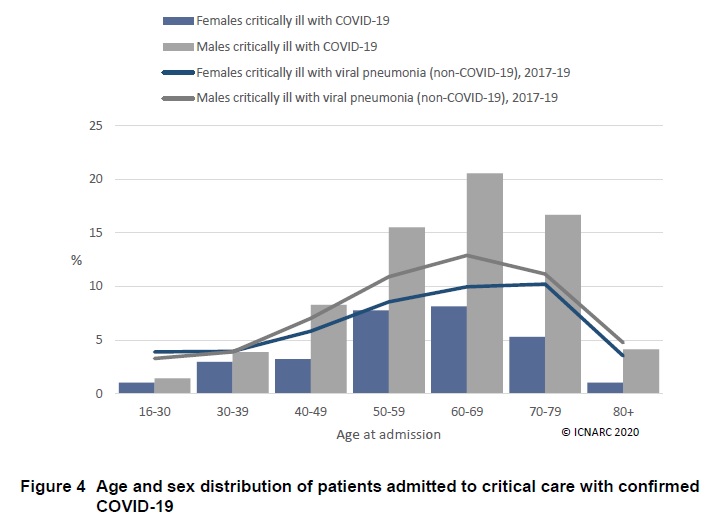 Co-morbidities in critical care patients:
The table below shows the number of patients with each co-morbidity.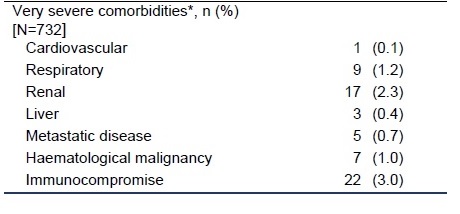 Outcome of admissions to ITU over time: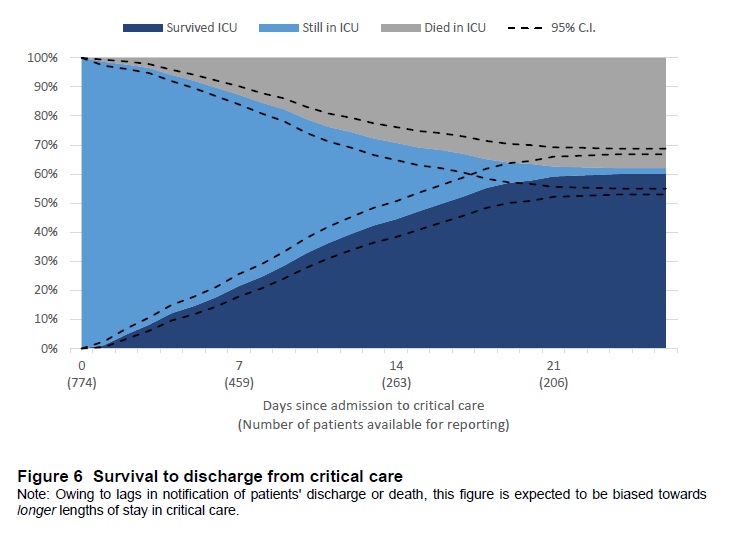 Outcome of critical care admission by patient sub-group: