Sickle Cell Disease in Sub-Saharan Africa

It's estimated that over 75% of individuals with sickle cell disease are born in Sub-Saharan Africa, where resources may be limited  and healthcare is not always accessible. Mortality rate is high for children born with the condition and newborn screening programmes are sparse. [1]
At this year's Global Congress on Sickle Cell Disease, the MedShr Team had insightful conversations with stakeholders about what has been done and what we can do to reduce the sickle cell burden in Sub-Saharan Africa. We share some of our highlights in this article.
---
SickleInAfrica
Subsaharan Africa has historically lacked resources to manage the burden of SCD. Therefore, The Sickle Pan-African Research Consortium (SPARCO), the Sickle Africa Data Coordinating Centre (SADaCC), and the Sickle Cell Pan-African Network (SPAN) have been working together to educate and empower healthcare workers that care for sickle cell patients as well as performing vital research and data analysis to progress care for sickle cell patients[2].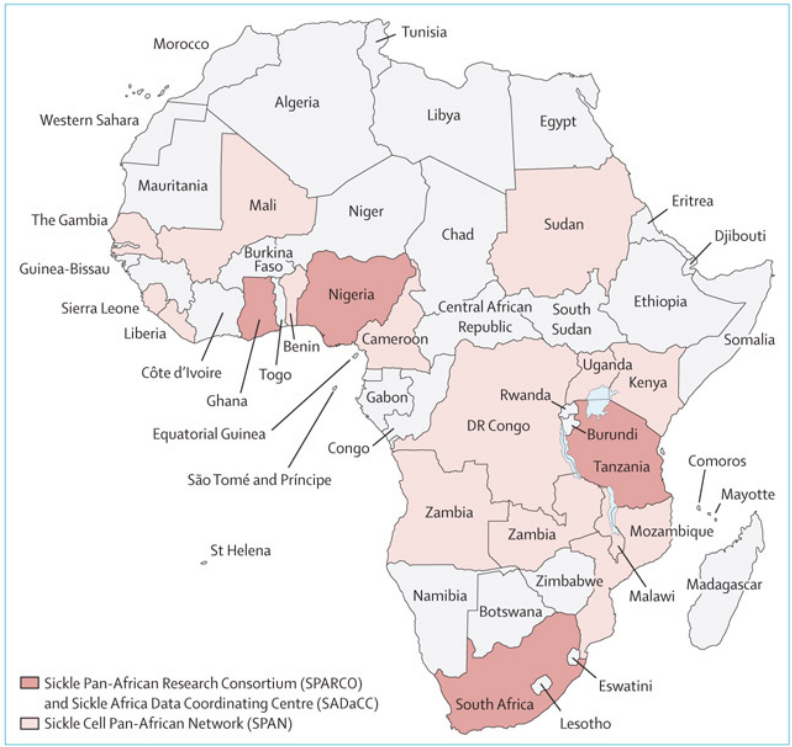 Working Groups and Education
SPARCO started in 2017 with the intention to improve SCD care and research. Their main goals were to develop a database of SCD patients in Sub-Saharan Africa, create locally appropriate and adapted guidelines and plan for future research projects. To achieve their objectives, working groups were created to facilitate the access to information and provide training to doctors, as well as to nurses, midwives, laboratory workers, pharmacists and community healthcare workers. The idea is to create a multilevel standard of care for SCD patients starting at the primary care level. The topics included newborn screening, the use of hydroxyurea in SCD treatment, drug addiction, genomics and technical training in the use of diagnostic tools [4].

Sickle Cell Registry
Improving care for sickle cell patients involves evaluating current practices and treatment regimes. Therefore one of the main goals of Sickle in Africa is to create a comprehensive and detailed database of patients with sickle cell disease across SSA. [5]
SPARCO provided data management and analysis training to healthcare workers across SSA. The data has since been stored at the SADaCC where it can be used to support research and inform policies in the regionOver 3 thousand patients in Ghana enrolled in the registry, 50% of those coming from a newborn screening programme. The initial results confirm the under-usage of hydroxyurea in the treatment and the importance of newborn screening, where babies can receive prophylaxis. The group also identified that painful events and severe anaemia secondary to hyperhemolysis were the most common diagnoses related to SCD. [5]
---
New technologies to improve SCD care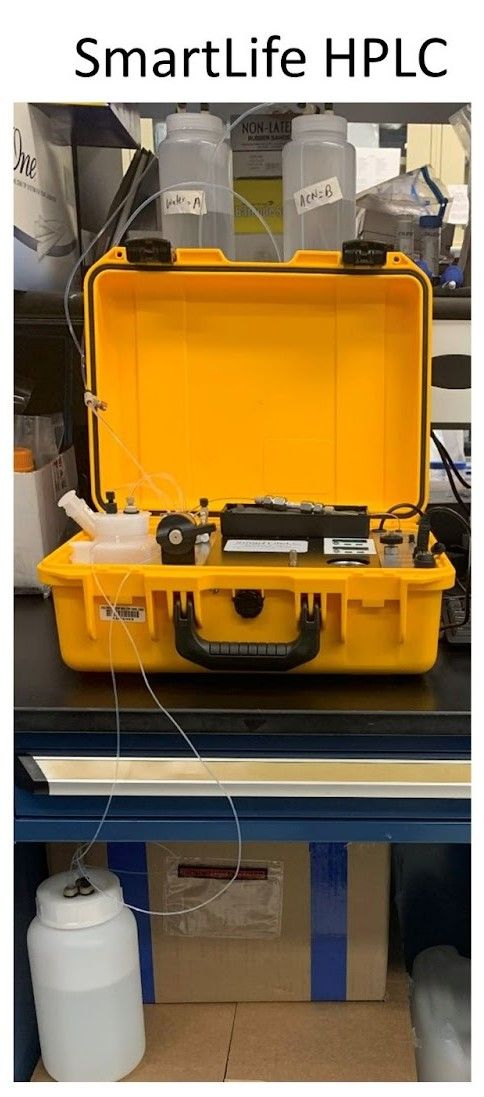 Increasing treatment with hydroxyurea
Hydroxyurea (HU) is an effective treatment for sickle cell anaemia. However, as the SPARCO registry detected, it is still under-utilised in Sub-Saharan Africa and India. Best results are achieved when the dose is escalated to the maximum tolerated, which requires expensive and complex not always available in low resource countries. 
SPARCO recently published a study reporting on patient perception and experience with hydroxyurea. The study was conducted in Nigeria, where less than 15% of the patients enrolled in the SPARCO registry had used hydroxyurea. The majority of patients said the drug was expensive and depends on local availability. Side effects did not influence patient's use of the drug. Patients report a decrease in complications from SCD after HU use. [1]
A study presented at the 4th Global Congress on Sickle Cell Disease (GCSCD) investigated the use of a modified portable high performance liquid chromatography (HPLC) instrument to identify personalised optimal dose of hydroxyurea. The investigators validated precision and accuracy of the instrument, and confirmed application and use in low-resource settings using current staffing and infrastructure [6].
Newborn screening
Universal newborn screening (NBS) for SCD could save up to 9.8 million lives by 2050. Haemoglobin-based tests are widely used in high-income countries to detect sickle cell, but are still sparsely used in Sub-Saharan Africa. Different technologies are being developed and tested to make NBS available in low-resource settings.
In a study presented at the GCSCD developed a electrophoresis microchip that detects and identifies Hb types to be used at point-of-care. The device was tested in Ghana and had an accuracy of 96.8% in subjects of 0-3 days and 96.9% in newborns, showing potential to expand NBS in the region.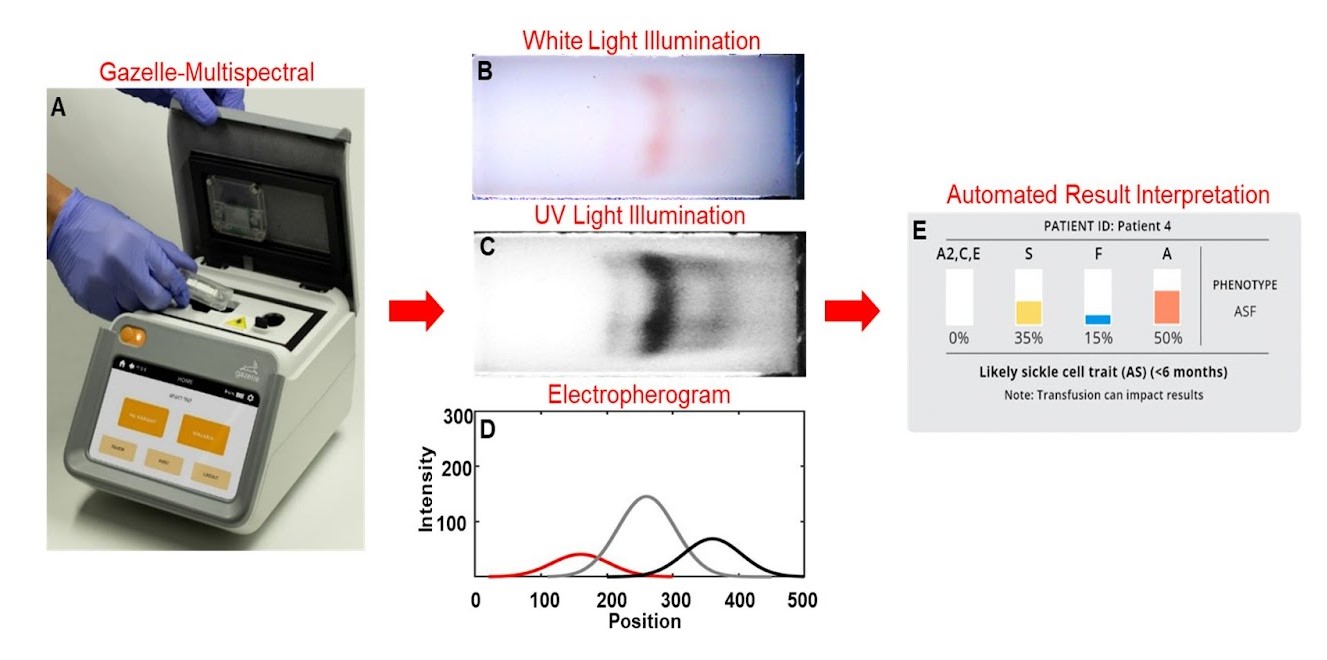 ---
Sickle Cell Disease Global Education Network
MedShr believes that sharing knowledge and experiences is vital to improve care for patients with sickle cell disease. Our Global Education Network is a space where physicians and healthcare professionals can connect and discuss the challenges they face in their daily practice. Join our mission today.