COVID-19 Recognition: Triage of COVID-19 for LMIC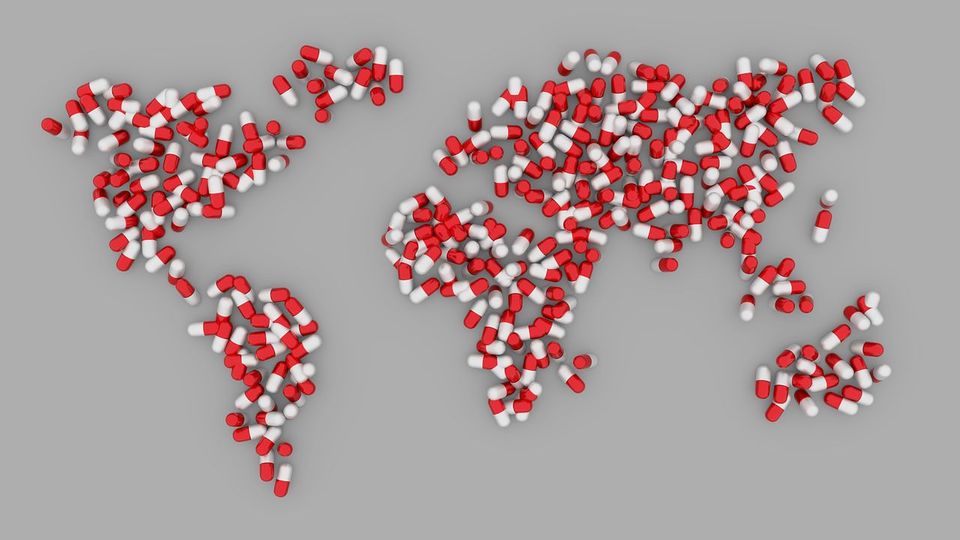 How can low and middle income-countries(LMIC) triage COVID-19 effectively? Many pathways and protocols may not be directly transferable or applicable to LMIC. With variation in infrastructure, pathways, reporting and pandemic response strategies, are countries even comparable?
---
"We recommend screening all persons at the first point of contact with the health system in order to identify individuals that have suspected or confirmed COVID-19."
WHO - Clinical Management of COVID-19: Interim Guidance (Published 27 May 2020)


The WHO has produced interim guidance to help clinicians on the frontline of the COVID-19 pandemic. A multi-disciplinary (MDT) approach to care for all patients, despite severity, will help us manage this virus that is not yet fully understood.
---
Infectious Disease Vulnerability Index World Map - A suggested method of identifying hot spots for infectious disease
The following Infectious Disease Vulnerability Map is based on the Infectious Disease Vulnerability Index by Moore et al. (2016) [1]. It showed that 22 of the 25 most vulnerable countries were located in sub-Saharan Africa, and three others, Haiti, Afghanistan and Yemen had similar country profiles also making them of high-vulnerability. These were based on the poor access to resources, local governance and healthcare infrastructure [1]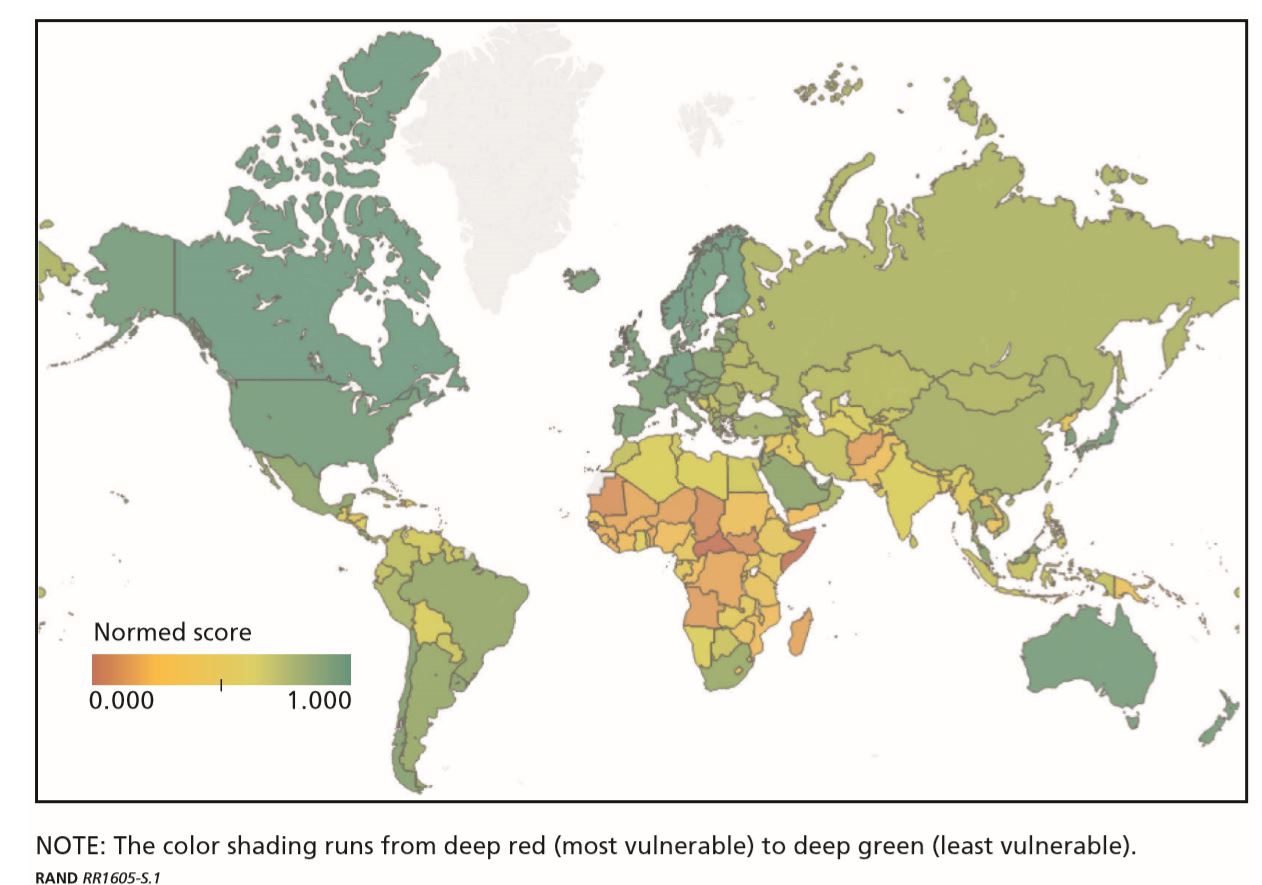 However, if you are assessing countries on this basis, it is important to remember that while Europe had many countries in the 'least vulnerable' category, based on the Infectious Disease Vulnerability Index [1], many had to close their borders in effort to contain the spread of COVID-19. For example, Italy had the first 'hotspot' for COVID-19 in Europe, it was not spared from the high numbers of infection and mortality from COVID-19. Similarly, the UK and USA have some of the highest number or COVID-19 cases and mortalities worldwide [2].
---
"The problem is we completely underestimated how contagious COVID-19 is and the implications for our demographic structure, with higher numbers of elders. Moreover, we underestimated how a health system geared to address conventional health needs might be very poorly placed to deal with an epidemic."
Filippo Taddei, on Understanding COVID-19's impact in Italy and Europe
From the Hub staff report, John Hopkins University [4]
---
Ayebare et al. (2020) [3] produced a Triage for COVID-19 that could work for their local units in Uganda, and may be applicable to other LMIC. They highlighted that many aspects of triage algorithms will not be feasible in resource limited settings, where CT-imaging, complete blood counts with differential, and C-reactive protein are all not routinely available.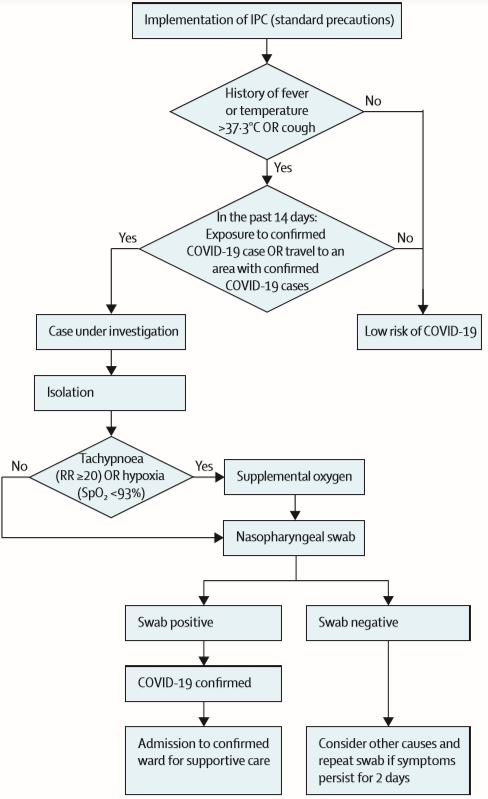 ---
This has also been adapted to be used in the Southeast Asian LMIC of Timor-Leste during the COVID-19 pandemic. Flowchart shown below.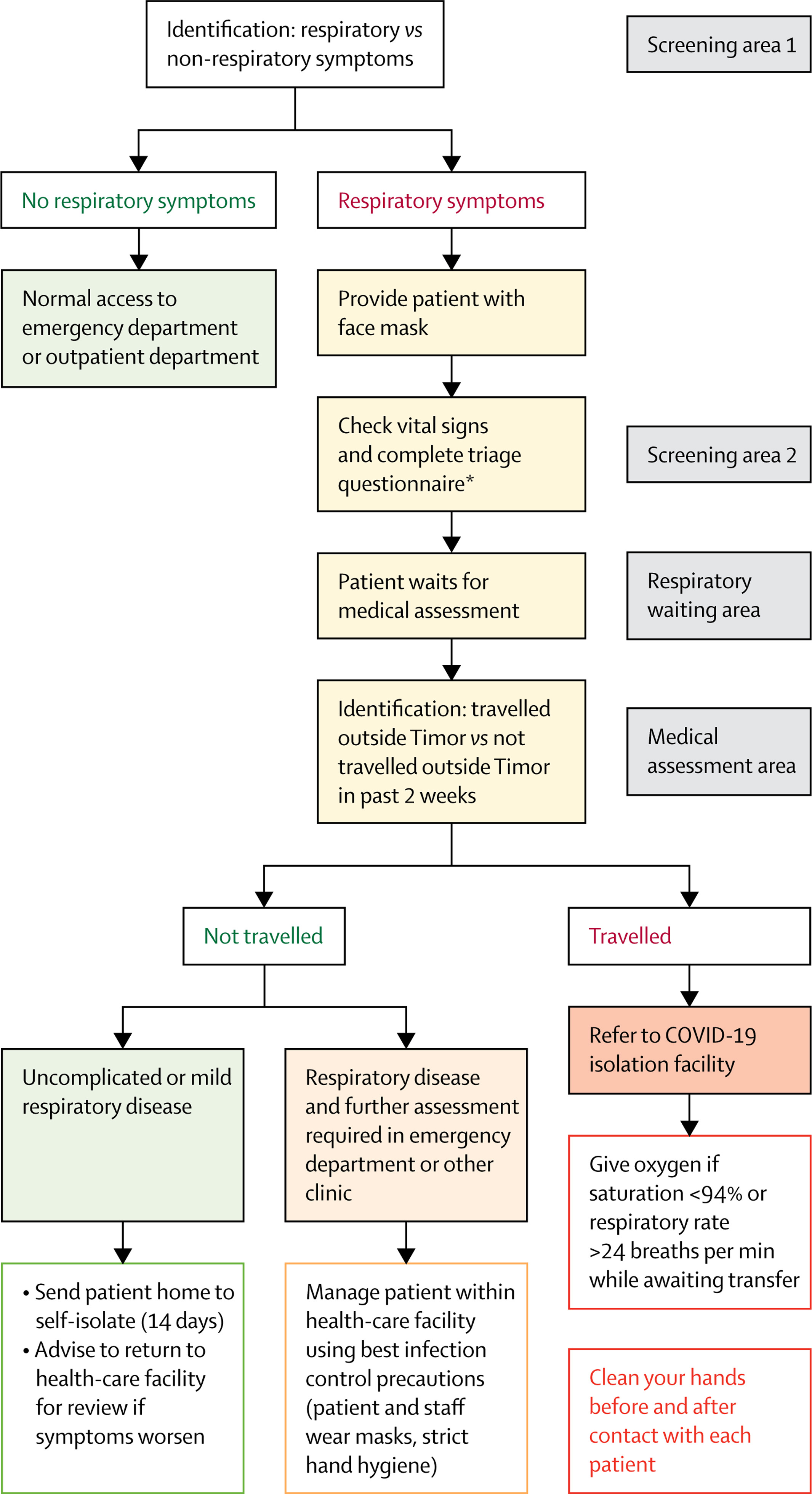 ---
"This comparison [Infectious Disease Vulnerability Index] suggested that a high vulnerability score alone does not necessarily condemn a country to poor outcomes with regard to disease outbreaks."
Moore et al. (2016) Infectious Disease Vulnerability Index [1]
---
With multifaceted differences between countries, the response and triage of COVID-19 can look very different. Nevertheless, while countries may not be comparable, clear and accurate information on the pandemic will help inform clinicians, essential workers and policy makers on the best way to protect and treat their nation.


---
References:
1. Moore, Melinda, Bill Gelfeld, Adeyemi Theophilus Okunogbe, and Christopher Paul, Identifying Future Disease Hot Spots: Infectious Disease Vulnerability Index. Santa Monica, CA: RAND Corporation, 2016. https://www.rand.org/pubs/research_reports/RR1605.html
2. Filippo T, Hub staff report:John Hopkins University, Understanding COVID-19's impact in Italy and Europe, Website: https://hub.jhu.edu/2020/03/31/covid-19-impact-italy-europe/ (accessed 8/6/2020)
3. Ayebare RR, Flick R, Okware S, Bodo B, Lamorde M. Adoption of COVID-19 triage strategies for low-income settings. Lancet Respir Med. 2020;8(4):e22. doi:10.1016/S2213-2600(20)30114-4
4. Howitt R, de Jesus GA, Araujo F, et al. Screening and triage at health-care facilities in Timor-Leste during the COVID-19 pandemic [published online ahead of print, 2020 Apr 22]. Lancet Respir Med. 2020;S2213-2600(20)30183-1. doi:10.1016/S2213-2600(20)30183-1