New COVID19 education programme for doctors in Africa and Middle East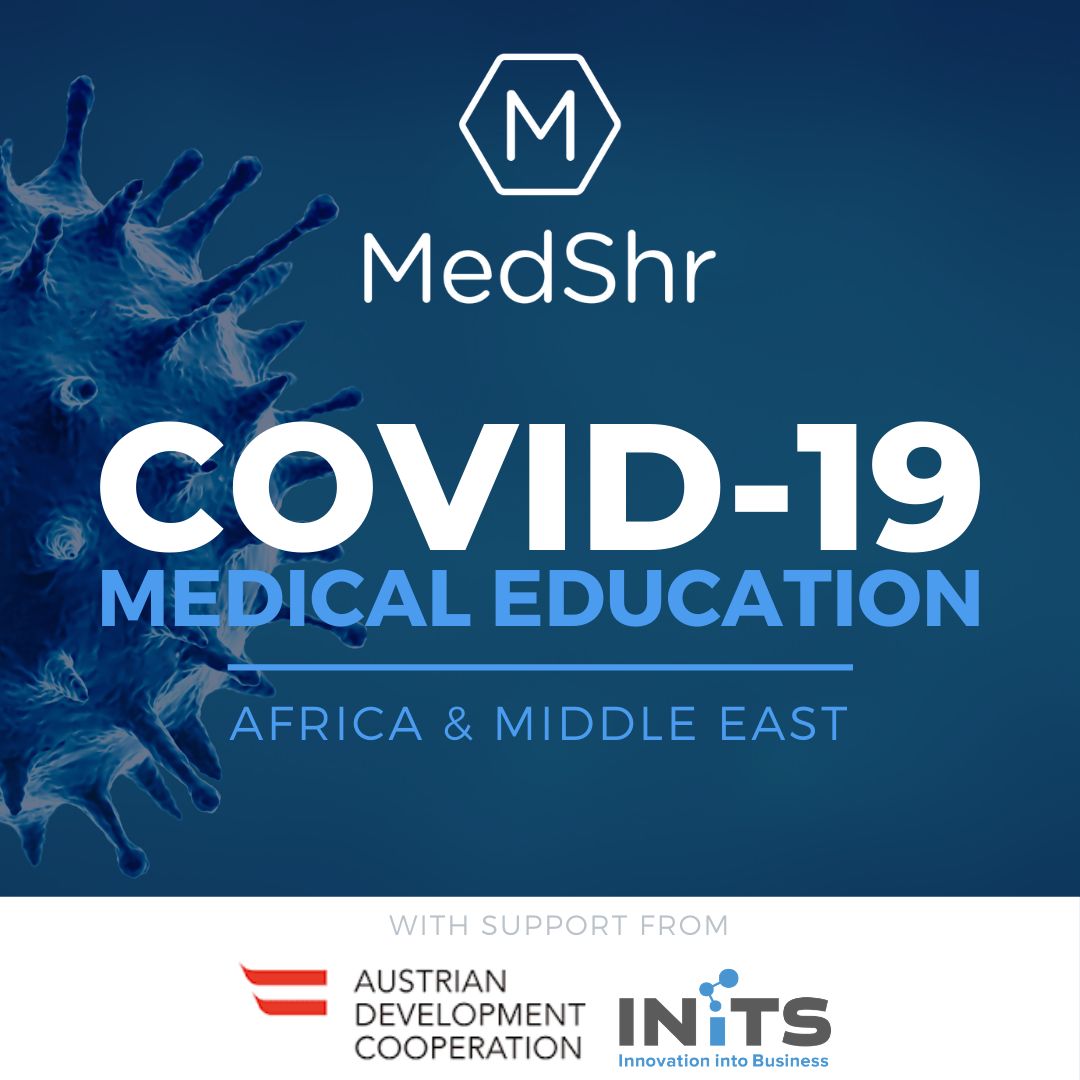 MedShr's new COVID-19 education programme for Africa and Middle East to include teaching cases, local data and guidance for managing COVID-19 patients in resource-poor environments. 
We are pleased to announce a new programme to support doctors and other healthcare professionals in Africa and the Middle East in the diagnosis and management of COVID-19. 
Registration is free, and doctors taking part will be able to:
Learn about COVID-19 signs, symptoms and complications, and how these may present in the context of other infectious diseases and comorbidities

Adapt their local COVID-19 diagnosis and management strategies based on learnings from other countries and advice specific to resource-poor or high-risk environments

View and discuss X-rays, CTs and other clinical images from real COVID-19 cases shared by doctors in Europe, China and the UK

Receive curated COVID-19 news and developments including the latest relevant guidelines, vaccine and drug research and social distancing strategies 

Safely post radiographs, CTs and other clinical images straight from their smartphone to share knowledge with colleagues from around the world in real time
The programme is supported by the Austrian Development Agency. Vienna-based INiTS, one of Europe's top business incubators, is a strategic partner for the programme.
HOW TO REGISTER
Join the COVID-19 Discussion Group to access COVID-19 clinical cases and discussions, and to be notified when new content becomes available. Please sign up with your professional email address, and be prepared to provide a scan of your hospital ID or medical credentials.