Vote for MedShr in The Europas 2020 Awards!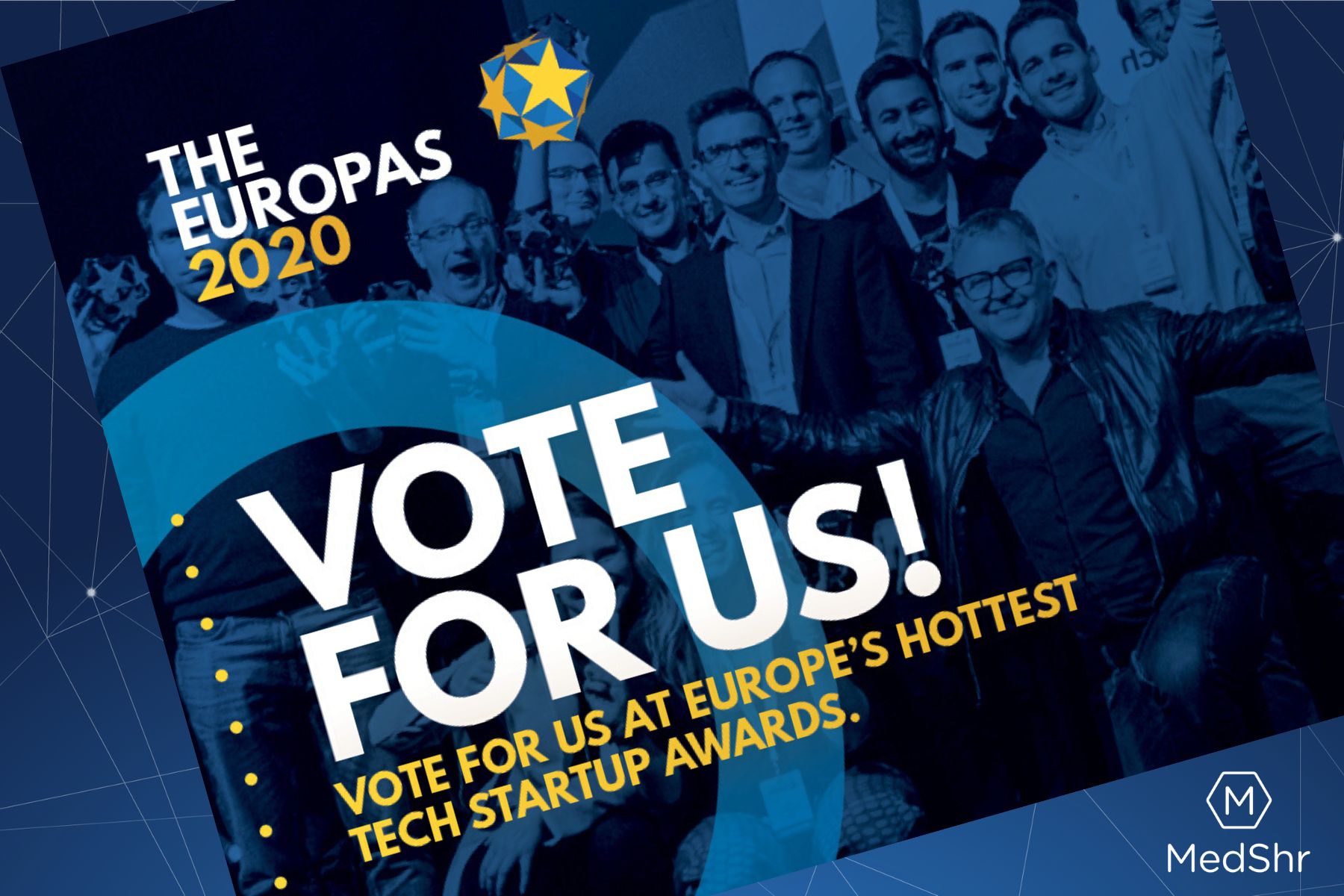 We are delighted to announce that MedShr has been nominated for the Hottest HealthTech Startup award in The Europas 2020 for our role in helping address the COVID-19 pandemic. 
How to vote: 
Click the link below and select MedShr from the Hottest HealthTech Startup category:
https://bit.ly/EuropasPublicVote
Why vote for MedShr?
Our talented team have worked incredibly hard to empower, connect and educate doctors and other healthcare professionals during the COVID-19 crisis - many of them doing so while balancing clinical work, caring for their families, supporting their colleagues or dealing with loss.
Here are just a few of their achievements over the past couple of months:
- COVID hub on MedShr Open (https://en.medshr.net/covid) with the latest data, research, news and resources 
- Let's Beat COVID app (https://letsbeatcovid.net/) to help provide healthcare services around the world with more accurate information about the spread of COVID-19, and to provide individuals with up to date guidance based on their symptoms and exposure.
- Crowdfunding to source essential PPE for the NHS (https://www.justgiving.com/crowdfunding/letsbeatcovid)
- Global case discussion (https://medshr.it/e6Di2AgCd6 ), enabling doctors with experience managing COVID19 to safely share X-rays, CTs and COVID knowledge with their counterparts elsewhere in the world.
- Free, online medical education programme tailored to doctors in Africa and the Middle East https://en.medshr.net/open/covid19-education-doctors-africa-middle-east)

Please cheer loudly for our incredible team and collaborators by voting here and asking your friends, family and colleagues to vote too: https://bit.ly/EuropasPublicVote