MedShr connects British Cardiovascular Society members!
MedShr is connecting British Cardiovascular Society members through clinical case discussion, and the first BCS group is now live on MedShr! This is an open group for members of BCS and its affiliated societies, and we would like to invite members to connect with the group and share their cases and comments.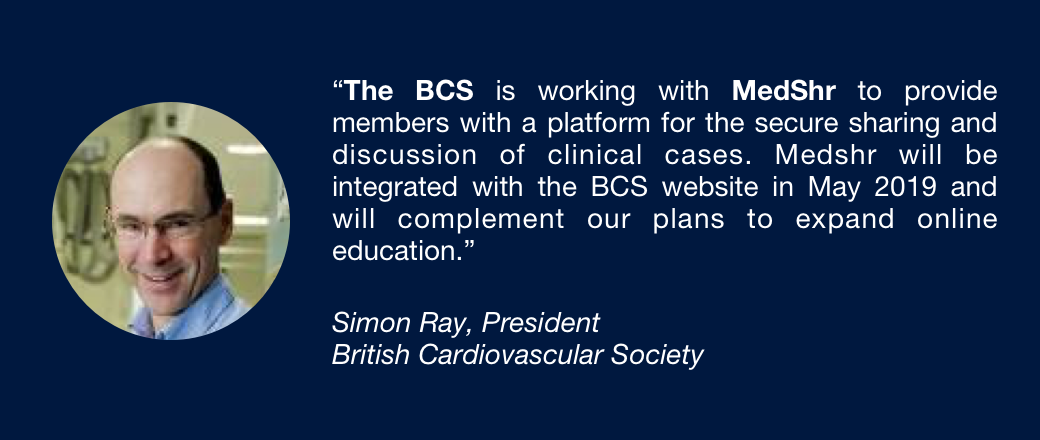 MedShr enables doctors and HCPs to share and discuss clinical cases in a GMC and GDPR compliant professional network. Launched in 2015, MedShr is growing rapidly with over 800,000 members in 190 countries and across all specialties. The platform works in collaboration with a wide range of educational partners, including NHS Trusts and a wide range of national and specialist societies.
Recently appointed MedShr-HEE Fellows are developing the role of MedShr case discussion in formal training and accreditation, and this is an exciting opportunity for UK cardiology trainees, who can also connect with the BJCA MedShr Group.
It only takes a couple of minutes to post a clinical image or case to MedShr and you determine who can see and comment on the case. This short movie explains How to MedShr a case and if you need help getting started please contact us at info@medshr.net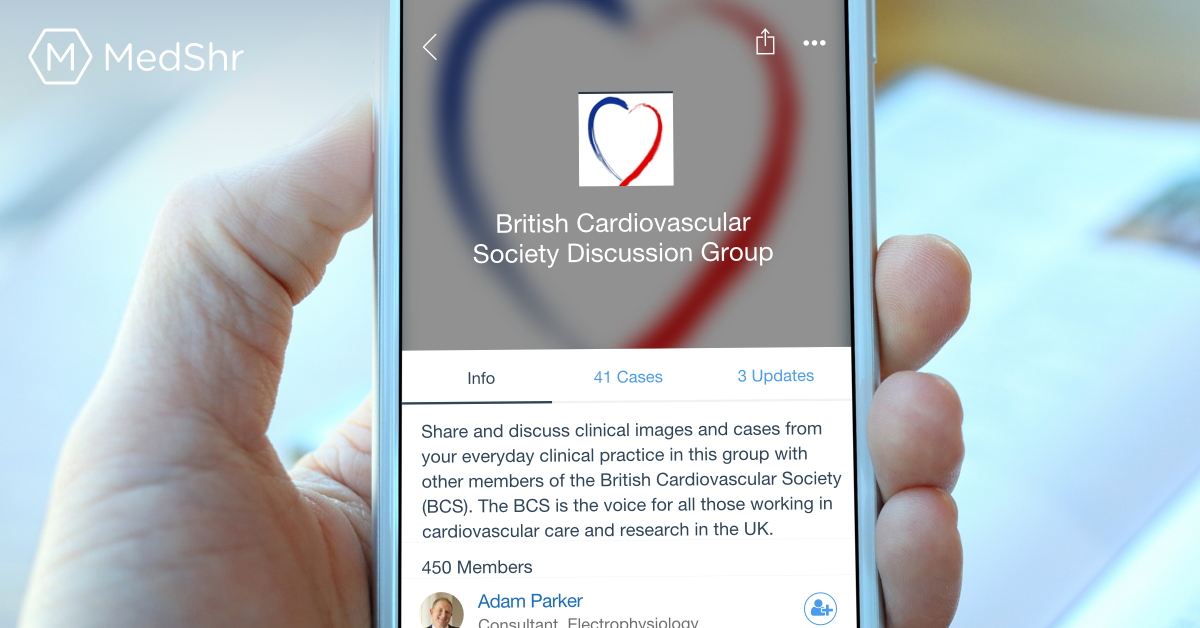 The British Cardiovascular Society promotes excellence in cardiovascular care and research by representing and supporting healthcare professionals who work in cardiology. BCS achieves their aims by setting clinical standards, and by being the source of professional advice and advocacy in the prevention, diagnosis and treatment of cardiovascular disease. With now more than 3,000 members, BCS is the voice of cardiologists in the UK.
Register now for the BCS Annual Conference 2019, 3-5 June
Share your comments with BCS on MedShr: